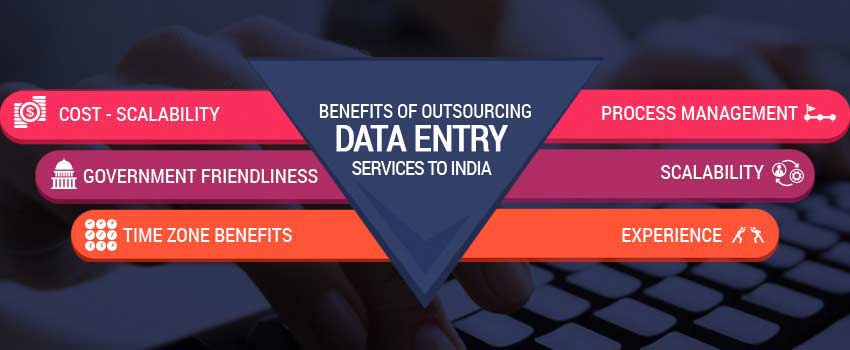 Donald Trump has made outsourcing trend, and how! The US lawmakers have been debating H1B norms, arguing against the practice of hiring skilled resources at a fracti on of the salaries that their American counterparts would get. The debate has got IT companies on tenterhooks, along with hundreds of skilled professionals who await the golden opportunity to make their fortune working in the United States of America. As that happens, there are simultaneous reports of one of the most popular fast food chains in the world – McDonald's – laying off employees in the USA and outsourcing their jobs to India.
The biggest amongst the outsourced jobs is the humble data entry work. US firms continue to outsource entire chunks of their business operations to India, despite tightening regulations and sterner government policies. What makes them do so? Let's take a look at some of the top reasons why outsourcing data entry services to India is actually profitable for your company.
1. Cost
The buck stops here for a majority of organizations looking for offshore business operations management. The dollar-rupee exchange rates, coupled with overall cheaper costs of hiring skilled labor in India, as opposed to setting up operations in the home country, makes India the most lucrative option for outsourcing data entry jobs. For a company in the USA, Europe, or Australia, to find and acquire skilled resources, and then hire and train them, would involve, dedicating a lot of organizational infrastructure, as well as allocating necessary funds. For a similar exercise to be executed on a contractual basis, the organizational infrastructure required is nil, and the funds required are a fraction of that in the home country.
2. Scalability
While scalability of a job size is linked directly to the cost factor, it is also due to the easy availability of skilled resources for specialized tasks such as data entry where the margins for error are very low. An average company does not require huge volumes of data to be processed constantly. The volumes of data fluctuate, and there may be times, when there is no data to be processed; and in that situation hiring and retaining staff for a specialized data entry job drains the company of its funds, which could lead to losses. On the other hand, outsourcing your data entry jobs to skilled resources in India, allows you to scale up the job size at a very short notice, saving your organization valuable funds.
3. Process Management
On paper, data entry appears to be the least attractive of all business processes that can be, and are outsourced. And while it may appear so, it requires a due amount of diligence, security, and processes to be followed, to ensure high levels of accuracy, without the loss of information. There are security protocols embedded in the workflow at the organizations which specialize in business process management. For decades now, India has been the destination of choice for companies looking to outsource their data entry jobs, and one of the driving factors for this is the reliable process management of outsourcing enterprises in India.
4. Government Policies
Since the country adopted open market policy in the early 1990s, successive governments have worked to make policies that are conducive to International trade relations. In 2002, the then government invited NASSCOM to make recommendations to boost the growth of the IT industry in the country. Implementing the recommendations has eased procedural bottlenecks, including easing of tax on IT exports. According to a report by Gartner, "Indian governments (states and center) are likely to spend about $7 billion (Rs 47,117 crore) for buying IT products and services in 2016, a 3.1% increase over the previous year… IT services sector (sic), which entails consulting, software support, business process outsourcing, IT outsourcing, implementation, and hardware support, is projected to grow 8.8% in 2016 to reach $1.6 billion."
5. Time-zone Benefits
Outsourcing your business processes such as data entry jobs to India is like having your office work for you 24/7, thanks to the time-differences. The only difference in this case, is that this would cost much less than if you were to actually do it. In the most literal way, managers in the European, or American time zones, could assign work to their teams in India, even at the end of the day, and receive completed assignments when they return to work in their country the next morning. The time-zone differences starting at -5:30 (GMT) through to -12:30 (PDT) enable companies to accomplish a lot more in a normal work day, than getting the work done locally.
Outsourcing has existed longer than the open market economy in India. It has evolved along with the market and the nature of the services offered. And with government policies enabling greater investment and easing business rules for IT and ITeS, outsourced work is here to stay, so much so that 'Bangalored' is now an acceptable verb in the Silicon Valley slang; a synonym to 'outsourced'. So much that Indians still get the biggest lot from the lottery of H1B visas that the US issues, and despite what their lawmakers say, US corporates still find it profitable to outsource business processes to India.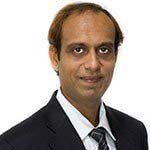 About Author: Ritesh Sanghani is a Director at Hi-Tech BPO for the past 10+ years. Ritesh has worked with several international clients and has executed BPO projects of varying scales and complexities.