About Ritesh Sanghani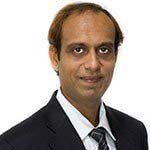 Ritesh Sanghani
is a Director at Hi-Tech BPO for the past 10+ years. Ritesh has worked with several international clients and has executed BPO projects of varying scales and complexities.
Posts by: Ritesh Sanghani
What If You Don't Outsource Invoice Processing?
March 23rd, 2017 | Data Processing | Ritesh Sanghani
No doubts that the old school invoicing and payment methods that your organization has been following for years, works fine and has proven its potential. But we are hopeful that your organizations; as a matter of fact every organization across the globe, is always looking for a more efficient, scalable, money saving invoice processing.
What is the Right Time to Outsource Data Management?
December 13th, 2016 | Data Processing | Ritesh Sanghani

What started from mere data entry and then reached to a stage of data collation and classification, has now reached a stage where expertise and experience is required in abundance to manage it – the data. Tremendous data influx is making it all the more difficult for companies to manage what they are generating daily.
Infographic: Why You Should Outsource Clipping Path Services?
October 20th, 2016 | Image Editing and Retouching | Ritesh Sanghani
Outsourcing clipping path services, as experts at Photoshop with help of pen tool enhance the look of images for product photographs across Ecommerce, Real estate, Publishing, wedding and fashion industry, and creates a sense of reality with striking visuals.If you are looking for the best outsource.
Outsourced Data Processing; Accuracy or Efficiency – What is More Important?
July 27th, 2016 | Data Processing | Ritesh Sanghani

Process automation is not the only important aspect of any data processing project, if several other benefits such as improved process control and efficiency are neglected, Step further in unrealistic expectations. Several outsourcing service providers use.
Top 5 Reasons: Why You Should Outsource Your Data Entry Services to India?
July 4th, 2016 | Data Entry | Ritesh Sanghani

Donald Trump has made outsourcing trend, and how! The US lawmakers have been debating H1B norms, arguing against the practice of hiring skilled resources at a fracti on of the salaries that their American counterparts would get. The debate has got IT companies.
Infographic: BPO Vs KPO – What are Their Differences?
February 18th, 2015 | BPO Support | Ritesh Sanghani
BPO and KPO may seem identical but in reality there are profound difference in between them. First, let's learn them by their terms. BPO = Business Process Outsourcing. It is outsourcing of some of the business tasks, usually includes the back-office or front office operations, to third party to reduce costs.
Harvest Data from Websites…But How Ethical is Web Scraping?
January 27th, 2015 | Web Research | Ritesh Sanghani
We have entered an age where relevant, comprehensive and apt information has a pivotal role to play! In fact, it would not be an exaggeration to say that around 80% of business processes across the world, today, somewhere relies on effective online data harvesting and scraping.