About Ritesh Sanghani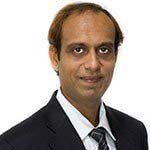 Ritesh Sanghani
is a Director at Hi-Tech BPO for the past 10+ years. Ritesh has worked with several international clients and has executed BPO projects of varying scales and complexities.
Posts by: Ritesh Sanghani
What If You Don't Outsource Invoice Processing?
March 23rd, 2017 | Data Processing | Ritesh Sanghani
No doubts that the old school invoicing and payment methods that your organization has been following for years, works fine and has proven its potential. But we are hopeful that your organizations; as a matter of fact every organization across the globe, is always looking for a more efficient, scalable, money saving invoice processing.
More Companies Are Adopting Document Management Solutions; How About You?
March 14th, 2017 | Data Processing | Ritesh Sanghani

Last month Gartner announced that they will stop utilizing the term Enterprise Content Management – ECM, which was in existence since last more than 17 years now. Instead, they would now use Content Services – CS. As such on second thoughts, ECM is less about technology, and more of a strategy. Fortunately or unfortunately.
BIG Questions about Your Real Estate Data
February 22nd, 2017 | Data Processing | Ritesh Sanghani

Real estate directors have realized that they have neglected their data quality, knowingly or unknowingly. But now with perceived competitive advantage as the awakening, real estate data that is aggregated, mined and referred to is like a ticking time bomb.
What is the Right Time to Outsource Data Management?
December 13th, 2016 | Data Processing | Ritesh Sanghani

What started from mere data entry and then reached to a stage of data collation and classification, has now reached a stage where expertise and experience is required in abundance to manage it – the data. Tremendous data influx is making it all the more difficult for companies to manage what they are generating daily.
Infographic: Why You Should Outsource Clipping Path Services?
October 20th, 2016 | Image Editing and Retouching | Ritesh Sanghani
Outsourcing clipping path services, as experts at Photoshop with help of pen tool enhance the look of images for product photographs across Ecommerce, Real estate, Publishing, wedding and fashion industry, and creates a sense of reality with striking visuals.If you are looking for the best outsource.
Outsource Image Editing & Retouching Because Smart Ecommerce Stores Should Have Better Product Images
October 4th, 2016 | Image Editing and Retouching | Ritesh Sanghani

Ecommerce businesses are entirely different from traditional and local businesses. Internet and technology, has made it all the more convenient for organizations involved in online store sales to touch base clients or customers across the globe. But here the question
Logistics & BPO: A Win-Win Partnership
September 5th, 2016 | Data Processing | Ritesh Sanghani

Three decades back, logistics was still a liability for most manufacturers, and it evolved to be recognized as a key service sector only in the 20th century. Yet, only the giants could afford having a dedicated and streamlined .
Outsourced Data Processing; Accuracy or Efficiency – What is More Important?
July 27th, 2016 | Data Processing | Ritesh Sanghani

Process automation is not the only important aspect of any data processing project, if several other benefits such as improved process control and efficiency are neglected, Step further in unrealistic expectations. Several outsourcing service providers use.
Top 5 Reasons: Why You Should Outsource Your Data Entry Services to India?
July 4th, 2016 | Data Entry | Ritesh Sanghani

Donald Trump has made outsourcing trend, and how! The US lawmakers have been debating H1B norms, arguing against the practice of hiring skilled resources at a fracti on of the salaries that their American counterparts would get. The debate has got IT companies.