Outsourcing clipping path services, as experts at Photoshop with help of pen tool enhance the look of images for product photographs across ecommerce, real estate, publishing, wedding and fashion industry, and creates a sense of reality with striking visuals.
If you are looking for the best outsource partner to take care of your photo editing work; our clipping path experts can craft any of your image in any format – to perfection. Clipping path services clubbed with photo retouching, background removal, photo manipulation, image enhancement, or may be customization; you can expect the best.
Below infographic help you with the reasons that support your decision to outsource clipping path services to image editing and retouching specialist from India.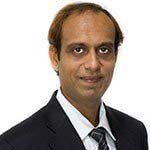 About Author: Ritesh Sanghani is a Director at Hi-Tech BPO for the past 10+ years. Ritesh has worked with several international clients and has executed BPO projects of varying scales and complexities.