No doubts that the old school invoicing and payment methods that your organization has been following for years, works fine and has proven its potential. But we are hopeful that your organizations; as a matter of fact every organization across the globe, is always looking for a more efficient, scalable, money saving invoice processing solution that can bring cash in the company faster and take the entire business to the next level.
Are you still unsure about outsourcing your invoice processing?
Not convinced that you need advanced document management process to run your business?
Are you worried about the ROI of outsourcing invoice processing?
Let's take a look at what happens to your business when you don't outsource invoice processing, one of the most critical processes to your business health.
Don't Outsource and….


Increase your Days Sales Outstanding
You have the option to use the conventional Account Receivable process, which ensures you of increasing the Days Sales Outstanding – DSO in 3 different ways:
Conventional cash application will be time consuming, as usual
Dedicate man-hours to correct human errors
Experience the same inconsistent and interrupted cash flow due to the time consumed in clearing of checks
And if your business is looking at expansions; get ready to hire and train more staff because hopefully your current team is working at full capacity.
OR
Outsource invoice processing to reduce your DSO considerably.
Outsourced Invoice processing will help you set up an automated Payment Cycle Management process for applying cash quickly and accurately, reducing errors and exceptions. It will help you with consistent cash flow as the payments can and will be deposited and posted the same day. And all these, just because your company can now send invoices really fast with help of outsourcing experts.
Don't Outsource and….


Slow Down Your Cash Flow to Cash Drizzle
You always feel the need to flood your business with Cash, do you?
Unfortunately, conventional or that manual invoice processing, ensures that your payments sealed in an envelope, or in the bank, shunt around – unapplied. As and when your in-house team gets the time, will begin the data entry process, then drive to the bank, stand in the queue to deposit those checks, and then file the invoices. This ensures that the cash flow slows down drastically, and so cash hardly dribbles back in your business. And God forbidden if there is a holiday, or a weekend or a small vacation in Christmas; your cash flow will certainly come to a complete stop.
OR
You can outsource invoice processing and fast pace payments to bring cash into your business- quickly.
Apply decoupled electronic payments automatically and faster.
Reduced posting times and increased data quality
Reduced errors and meeting expectations will optimize hit and match rates
Outsourcing provides your business with the transparency you need. The optimized cash flow will empower your business to grow further.
Don't Outsource and….


Keep Your Customers Unhappy
Not sure of enhanced customer satisfaction; but following enlisted conventional processes will certainly make your customers grumble:
Irregular delivery of invoices, regardless of customer preferences
Design the invoices that are confusing and complicated
Adherence to manual processes, making bill payments difficult and time consuming
Mismanagement of invoice & payments related customer service calls
It will take lesser time, than processing an invoice, to damage those carefully-developed customer relationships.
OR
You can choose outsourced invoice processing to provide your customers with:
Convenient invoice delivery, followed with electronic methods of invoice approval & payment processes
Minimal or no calls to the customers and from the customers; about lost invoices and several such challenges
Total transparency for your customers, by allowing clients to check on their accounts anytime
One of the best reasons to outsource your payment cycle management is that it always keeps your customer priorities at forefront.
Don't Outsource and….


Let Your Competitor's Succeed
Everything is fair in War and Business. When you competitors are moving faster, functioning more efficiently, and gaining market share that you can just think of; don't feel bad. Let them enjoy their success, while you keep moving ahead with your manual and in-house invoice process. Since your company isn't likely to grow, you have no need to get faster, more flexible or incorporate automation.
OR
You can opt to outsource invoice processing to an offshore company in India. This one move would add to your efforts of putting your company as the leader in the industry and be ready to handle growth without those growing pains. With the kind of flexibility that outsourced invoice processing has to offer in terms of flexible invoicing and payment options, efficient Accounts Receivable teams, and increased cash flow – you can have nothing else than competitive advantage. All these put together will also empower you to focus your energies and resources on more strategic initiatives and growth.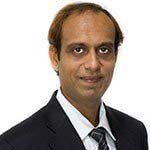 About Author: Ritesh Sanghani is a Director at Hi-Tech BPO for the past 10+ years. Ritesh has worked with several international clients and has executed BPO projects of varying scales and complexities.