The sheer volume of real estate property documents intensify possibilities of inaccuracies creeping in. Robust document processing solutions eliminate inefficiencies, speed up procedures and improve data availability, paving the way for actionable insights.
In the real estate industry little has changed since when property records were maintained on clay tablets. Even today, most real estate property transactions center in on title and deeds documents in physical paper form, making them error prone. A robust title deed document management process for all buying, selling and property leasing activities ensures pace and accuracy.
Hitech BPO's document processing competencies and domain expertise are built on more than two decades of experience gained while working on projects of multiple complexities with leading real estate players. Our real estate property document processing solutions are fast, secure, customizable, and controlled by a rich set of tested rules.
Implement timely, reliable and accurate real estate document processing
Consult Experts →
Let's understand some of the key issues with real estate documents which threaten to cripple the real estate business. We will also walk you down robust and proven solutions which we have been working on over years to address these specific challenges.
First, a look at the problems plaguing real estate property documents
World Bank officials observe that only 30% of the world's population has correctly registered property documents whereas the remaining 70% of the property data is full of mistakes.
Real estate property documents contain property and ownership information, deed/vesting information, tax information, open mortgage / deed of trust information, related judgments, UCC, liens against owner etc. The sheer volume of these paper documents makes errors an unavoidable reality. Some such errors which jeopardize property ownership include:
Orin Clybourn from Philadelphia successfully built a $1 million fortune by leveraging clerical errors and mistakes in public records to forge property deeds and titles. Missing original records and property data entered incorrectly gave him control over valuable new properties.
Robust real estate data processing solutions address the challenges
The criticality of accurate title deed data management calls for technology-focused and robust real estate document processing solutions. Such optimized processes include a series of seamless activities such as document classification, data extraction, standardization and validation.
Real estate firm experiences manifold increase in document processing efficiencies by automating workflow
Hitech BPO deployed a smart document processing workflow backed with programmable bots for a UK-based real estate research firm operating out of six states. The team of document processing specialists processed 10 million records in 24 months. The complex data from multiple fields like grantor/ grantee details (name(s), address(s)), deed date/record etc. was extracted from hand written deeds, mortgages, assignments, releases, credit documents, and public notices, ensuring high levels of accuracy.
Read the case study →
7 step real estate document processing workflow to ensure fast and accurate deliverables
1. Electronic document transfer
Scanned images of title deeds documents are transferred electronically via FTP from client site. Advanced optical character recognition (OCR) is used for converting and processing the property documents into a standardized, easy to read format.
2. Identify and classify documents
Title deed documents are sent as batch files containing deeds, tax forms, appraisals and loan documents. Automated bots then classify the documents and separation bots identify different document types within the files. The classified and separated files could be a simple assortment of a few pages or run into hundreds of pages and multiple document types.
3. Data extraction and processing
Machine learning (ML) backed workflows define the rules to apply in order to extract specific data. For some of the documents, data from only a single field is required to be indexed. But more requests are received to extract data from dozens of fields from hundreds of indexes. Skilled data professionals configure numerous indexes of variable lengths to ensure accurate results of the extraction process.
4. Cleanse, convert and standardize extracted data
Business rules are applied to convert extracted data into standardized data formats. For instance, dates in 3/1/15 format are required to be converted to March 1st, 2015. Applying business rules also helps in parsing text from lengthy sentences and creating index fields. "Legal description" is hence parsed into fields such as Lot Number, Block ID, Plot ID and Subdivision.
5. Automated validation rules for data accuracy
Business rules are leveraged for validating extracted data, which includes look-ups to existing and other database. It's like validating the zip code/postal code against a city name database to confirm the quality of data. Validation modules take care of checking and correcting potential minutest OCR errors like number 8 being misunderstood as letter B. Configuration of the automated data processing module facilitates multiple levels of validation and quality analysis, right from specific field to character level corrections.
Global Real estate firm JLL, with 300 plus offices across 80 countries and 4.6 billion square feet, produces hundreds of thousands of documents every year. Supported by a data management company, JLL seamlessly processes these documents to draw actionable insights from the data and gain a competitive market edge.
6. Program bots to assess and reprocess new document types
Across the document to data capture process, if the automated solution identifies and highlights a new type of document without any previous configurations; the QA team programs the bot accordingly and reprocesses the document.
7. Delivery of data and indexes
The data obtained after extraction and validation is formatted and configured for delivery back to the client. Various methods for delivery can be configured with processes as simple as a FTP file upload or a more complex direct communication between another system using XML or Web Services.
Conclusion
Days when you can buy a home on an iPad from the Grand Canyon or notarize a title deed document from the Amazon Rain Forest are not too far. Zillow, Opendoor and Redfin are among digital leaders in the US. 60% of US properties which translates to 3.18 million, are expected to be sold online by 2025.
Moving to online closings positively saves time and money for buyers, lenders, and title agents alike – but it requires accurate document processing of real estate title deeds. Real estate companies who manage their property documents and data effectively will have the biggest advantage and ultimately dominate the market.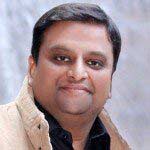 About Author: Chirag Shivalker heads the digital content for Hi-Tech BPO, an India based firm recognized for the leadership and ability to execute innovative approaches to data management. Hi-Tech delivers data solutions for all the aspects of enterprise data management; right from data collection to processing, reporting environments, and integrated analytics solutions.