About Chirag Shivalker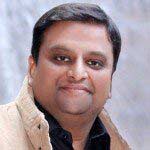 Chirag Shivalker
heads the digital content for Hi-Tech BPO, an India based firm recognized for the leadership and ability to execute innovative approaches to data management. Hi-Tech delivers data solutions for all the aspects of enterprise data management; right from data collection to processing, reporting environments, and integrated analytics solutions.
Posts by: Chirag Shivalker
Data Veracity, Bigger Threat than Volume, Velocity & Variety
August 28th, 2018 | Data Cleansing | Chirag Shivalker

Organizations across the globe are turning to data to form strategies and drive organizational growth, more than ever in last three decades. The kind of data explosion we are witnessing today is not likely to loosen up anytime soon, as businesses have entered the race of adopting data dependent technologies such as augmented and virtual […]
Importance of Business Intelligence and Analytics in Retail Industry [Infographic]
July 16th, 2018 | Market Research & Analytics | Chirag Shivalker
Increased penetration of analytics in retail industry has made retail analytics companies come up like mushrooms. If we look at the benefits of business intelligence in the Retail industry, nothing is wrong in this increased adoption. Retail market is fickle, and market trends change rapidly. Having the right product on the store shelves, at the […]
Outsource Data Collection for Killer Data-Driven Marketing
April 17th, 2018 | Data Collection | Chirag Shivalker

Appropriate data collection is the key to successful marketingOutsourced data collection helps marketers meet the increasing need for personalization, and learn everything they can about their customers. It is the only way marketing efforts of any company can succeed. Without data, or with help of dirty or […]
How Outsourced Data Entry Service Providers Capture Data from Smart Technologies?
March 13th, 2018 | Data Entry | Chirag Shivalker

Companies globally are dependent on data, and most of outsource data entry service providers rely on human beings, data entry operators. From smallest home business to any leading multinational corporation, every data workflow will have a juncture where human beings with measurable data entry […]
3 Industries Used Data Analytics for Unconventional Benefits
January 16th, 2018 | Market Research & Analytics | Chirag Shivalker
Data analytics is big time changing the way organizations think, execute and perform. It has become a part of everyone's daily lives – but most of us are yet to realize it. The term data analytics or data science makes you imagine of computer-laden corporate offices, where […]
6 Best Practices for Designing Dashboards for Businesses
December 7th, 2017 | Data Visualization | Chirag Shivalker

One of the biggest challenges for designing effective and actionable dashboards is accurate data management by expert data processing teams. And all this is to obtain "good" data. A company is required to collect a substantial amount of data from a wide plethora of […]
Data Cleansing Solutions that Grow Your Business
October 16th, 2017 | Market Research & Analytics | Chirag Shivalker

Companies end up spending a lot of time and dollars in collecting data and creating a prospect database. They think doing this is enough in order to stay relevant in the race of data and its digitization. However; enterprises fail miserably to cleanse their data and keep it up to date. Data being […]
Why Statisticians and Market Research Firms Determine Sample Size Before Data Collection?
October 9th, 2017 | Data Collection | Chirag Shivalker

Choosing the number of observations or replicates to include in a statistical sample is sample size determination as we all know. It happens to be one of the most important features of any empirical study, where the aim is to make inferences about a population from a sample. With only 5% chance of your sample […]
Data Visualization; Everything About Presentation of Data in a Pictorial or Graphical Format
September 22nd, 2017 | Market Research & Analytics | Chirag Shivalker
Huge amount of data and access to information, are driving artificial intelligence and digitization change that has taken industries across in a stride. But all the data and all the information derived from it can become a big time liability – if their purpose and outcome is not understood and aligned to organizational goals. It […]