About Chirag Shivalker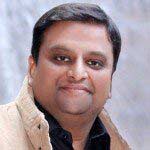 Chirag Shivalker
heads the digital content for Hi-Tech BPO, an India based firm recognized for the leadership and ability to execute innovative approaches to data management. Hi-Tech delivers data solutions for all the aspects of enterprise data management; right from data collection to processing, reporting environments, and integrated analytics solutions.
Posts by: Chirag Shivalker
7 Best Practices to Cleanse Sales Lead Data
April 27th, 2020 | Data Cleansing | Chirag Shivalker
Accurate marketing data is the key to actionable sales insights, and drives customer engagement. Its impact on lead conversion and accuracy of sales forecast ensures profitable growth.
COVID-19 Raises Demand for Document Processing and Data Capture Solutions
April 23rd, 2020 | Data Processing | Chirag Shivalker

Massive rise in patients affected with Coronavirus has swamped government agencies and healthcare service providers. Robust document processing solutions help to deal with the surge in medical forms.
How to Grow Your Business by Automating Invoice Processing
December 2nd, 2019 | Data Processing | Chirag Shivalker

A technology and automation approach to invoice management frees up expensive F&A resources which can transition to higher value strategic activities.
How Data Entry Errors Cost Real Estate Companies Millions of Dollars
November 19th, 2019 | Data Entry | Chirag Shivalker

To remain competitive in a data driven market, real estate companies must reinvent and make a transformational shift towards automated process-backed data management.
Market Intelligence: Everything You Need To Know
April 29th, 2019 | Market Research & Analytics | Chirag Shivalker

Market intelligence is also known as market and opportunity assessments, and is used to identify opportunities and risks so that businesses can understand the market prior to building or expanding their business; and also for operating it seamlessly. Formulating a sound business strategy is central to the success of any organization. It is usually done […]
Social Media Data Analytics; A Navigational System For Your Company
April 16th, 2019 | Social Sentiment | Chirag Shivalker

Social media data analytics forms a strong foundation for effective marketing campaigns. It eliminates instinct based marketing. Businesses can now visualize how consumers feel, what do they talk and how do they interact with their brand. It further helps companies to make strategic amendments to forward their business. Now that we are talking about social […]
Online Reviews are Today's Mouth of Word Publicity [Infographic]
April 1st, 2019 | Opinion Mining | Chirag Shivalker

Every customer is a critic, especially when it is a lot easier for them to voice out their opinions online. In this new age run by technology, online reviews can help and harm businesses, of all types and sizes, severely. Digital is the new marketing strategy for businesses, but this not at all undermines the […]
Huge Data, Smart Data, Smart Visualization
January 29th, 2019 | Data Visualization | Chirag Shivalker

The creation of data was never a question until it became the base to understand the competitors. Businesses always want to extract the right information in order to make better, smarter and real time decisions. But the fact is businesses know and understand the fact that data follows them everywhere, it is in a meeting, […]
Do You Speak Consumers' Language?
January 2nd, 2019 | Social Listening | Chirag Shivalker
Digital business is making a far-flung conversation between the poles of the globe, imposing them to speak a common language. Perhaps, there are experts who have researched and concluded that this transformation will happen and societal will have to adopt a common language giving native language equal importance. Well, studies show that organization's, face concerns […]