About Chirag Shivalker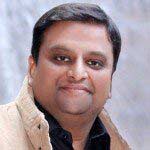 Chirag Shivalker
heads the digital content for Hi-Tech BPO, an India based firm recognized for the leadership and ability to execute innovative approaches to data management. Hi-Tech delivers data solutions for all the aspects of enterprise data management; right from data collection to processing, reporting environments, and integrated analytics solutions.
Posts by: Chirag Shivalker
Market Intelligence: Everything You Need To Know
April 29th, 2019 | Market Research & Analytics | Chirag Shivalker

Market intelligence is also known as market and opportunity assessments, and is used to identify opportunities and risks so that businesses can understand the market prior to building or expanding their business; and also for operating it seamlessly. Formulating a sound business strategy is central to the success of any organization. It is usually done […]
Social Media Data Analytics; A Navigational System For Your Company
April 16th, 2019 | Social Sentiment | Chirag Shivalker

Social media data analytics forms a strong foundation for effective marketing campaigns. It eliminates instinct based marketing. Businesses can now visualize how consumers feel, what do they talk and how do they interact with their brand. It further helps companies to make strategic amendments to forward their business. Now that we are talking about social […]
Online Reviews are Today's Mouth of Word Publicity [Infographic]
April 1st, 2019 | Opinion Mining | Chirag Shivalker

Every customer is a critic, especially when it is a lot easier for them to voice out their opinions online. In this new age run by technology, online reviews can help and harm businesses, of all types and sizes, severely. Digital is the new marketing strategy for businesses, but this not at all undermines the […]
Huge Data, Smart Data, Smart Visualization
January 29th, 2019 | Data Visualization | Chirag Shivalker

The creation of data was never a question until it became the base to understand the competitors. Businesses always want to extract the right information in order to make better, smarter and real time decisions. But the fact is businesses know and understand the fact that data follows them everywhere, it is in a meeting, […]
Do You Speak Consumers' Language?
January 2nd, 2019 | Social Listening | Chirag Shivalker
Digital business is making a far-flung conversation between the poles of the globe, imposing them to speak a common language. Perhaps, there are experts who have researched and concluded that this transformation will happen and societal will have to adopt a common language giving native language equal importance. Well, studies show that organization's, face concerns […]
Importance of Business Intelligence and Analytics in Retail Industry [Infographic]
July 16th, 2018 | Market Research & Analytics | Chirag Shivalker
Increased penetration of analytics in retail industry has made retail analytics companies come up like mushrooms. If we look at the benefits of business intelligence in the Retail industry, nothing is wrong in this increased adoption. Retail market is fickle, and market trends change rapidly. Having the right product on the store shelves, at the […]
Outsource Data Collection for Killer Data-Driven Marketing
April 17th, 2018 | Data Collection | Chirag Shivalker

Appropriate data collection is the key to successful marketingOutsourced data collection helps marketers meet the increasing need for personalization, and learn everything they can about their customers. It is the only way marketing efforts of any company can succeed. Without data, or with help of dirty or […]
How Outsourced Data Entry Service Providers Capture Data from Smart Technologies?
March 13th, 2018 | Data Entry | Chirag Shivalker

Companies globally are dependent on data, and most of outsource data entry service providers rely on human beings, data entry operators. From smallest home business to any leading multinational corporation, every data workflow will have a juncture where human beings with measurable data entry […]
3 Industries Used Data Analytics for Unconventional Benefits
January 16th, 2018 | Market Research & Analytics | Chirag Shivalker
Data analytics is big time changing the way organizations think, execute and perform. It has become a part of everyone's daily lives – but most of us are yet to realize it. The term data analytics or data science makes you imagine of computer-laden corporate offices, where […]