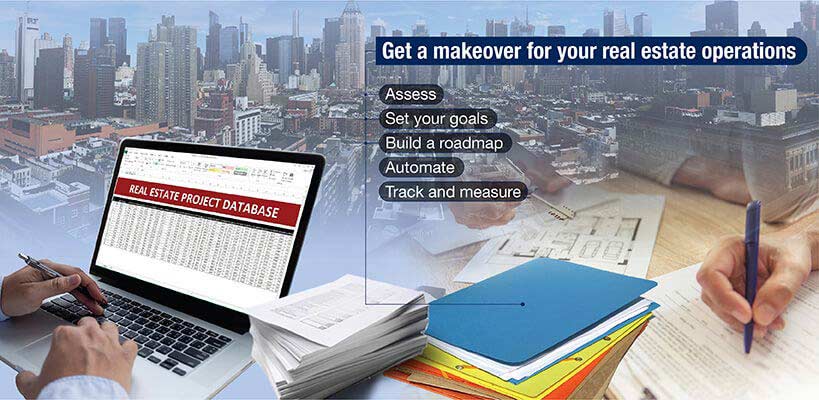 Deploying effective document processing helps real estate companies optimize cost and time, and engage better with customers, giving them a competitive business advantage.
Traditional document management consumes 20% of total operational time.
Real estate document processing is highly procedure-intensive owing to transactional complexities and formalities. Traditional approaches to real estate document management costs companies precious time and money.
Structured document processing mechanisms, streamlined workflows and technology-driven processes give real estate companies a competitive advantage in terms of increased operational efficiencies and being better positioned to engage with customers.
What are the major real estate document processing challenges?
No realtor likes document processing, but all have to do it. In any real estate company, 20% of the time is consumed in managing paperwork to ensure that every detail is accounted for and traceable. Unlike digital documents, managing physical documents has fair amount of challenges.
Streamline document processing to better control your real estate operations.
Outsource to us →
How to enhance your real estate document processing?
The criticality of building efficiencies into the way you process your property documents is a no brainer. That it directly affects your bottom line is also well established. Let's now understand how you can achieve this.
We will draw a leaf from our own experiences of consulting and working with clients for years now to help enhance their operational efficiencies. We will also draw from experiences of other major real estate companies which have radically transformed their businesses by refining their document processing efficiencies.
5 steps to improve efficiency of your real estate document processing:
1. Evaluate current situation
The first step you need to take is to understand and document your current title and deed management processes. Find out what is working and what is not. Signpost all time taking, outdated, repetitive and resource intensive processes, high cost centers, error zones and process bottlenecks.
At Hitech BPO, our "As Is" document takes care of your current workflow, methodologies and red flags which need to be plugged. Our consultants talk to multiple stakeholders actually involved in the processes to capture the real picture.
2. Set your targets. Identify KPIs
Now that you have a hang of where you are, fix your eyes on where you want to go. Set your goals. Tracking and measuring performance is important to understand if you are moving in the right direction. Identify key KPIs which you would like to monitor.
Our document processing consultants work with your real estate company to identify KPIs critical to the success of your operations. They could be percentage of errors in property owner's name, number of iterations in mortgage documents entered or volumes of property sales deeds processed hourly.
3. Prepare implementation plan
Having identified the KPIs, it's time to draw your success roadmap to achieve your goals. Understand your strengths. What are the areas that need to be addressed to help you hit your target?
Some steps for optimizing processes could include reducing costs, going lean, reorganizing your property document workflow, improving productivity or enhancing operational agility.
As a major step towards optimizing processes for a real estate client, we worked around the random workflow and transitioned to a more structured workflow. It paced up and streamlined the processing of sale deed and title deed, purchase agreements, title clearance certificate, loan and mortgage documents etc.
4. Automate where possible
60% of all occupations have at least 30% of activities that could be automated. – McKinsey
You now need to identify opportunities for automation. Automation is your winning ticket to increased efficiencies and engaged workforce.
Which tasks in the document processing workflow are repetitive? Is your operations team spending hours sorting out and classifying voluminous data? Is a manual validation process pushing in too many errors?
Decide on the activities you want to automate. What is that level of automation that could drive better results? There is no "one size fits all" strategy for bringing in automation.
For instance, installing a simple macro could exponentially improve productivity in a particular project. RPA could radically transform a project with a string of repetitive processes by unifying processes. Rule-based routing options improve delegation, escalation and approval processes.
Proprietary algorithms read and extract data from sentences, paragraphs, or entire unstructured real estate documents. Simplifying the processing of complex property documents like closing disclosures, home inspection reports, amendments, or riders can be attained by deploying Machine Learning algorithms or AI-backed workflows.
5. Measure, track, improve
You've crossed a major milestone by overhauling your current practice and putting in place a lean and agile one. But building efficiencies is an ongoing process.
You need to not just monitor your KPIs and make sure you stay on track, but also shoot for constant improvement. Equally important is building effective mechanisms for gathering feedback on current and future performance.
Hitech BPO has been offering
comprehensive document processing solutions
to real estate companies globally for over two decades. Our custom services- manual, automated or hybrid- are designed to help businesses drive maximum benefit. Our solutions also enable digitization of property records, giving the clients flexibility and a high scope to leverage analytics.
How leading real estate companies drive efficiencies in document processing
The transition from a manual to an electronic process helps real estate company deliver faster and better services.
A real estate company operating around 28.1 million square feet of commercial space across 99 business parks automated its complex and paper-heavy process. It also implemented a robust document workflow and e-signature tool.
The results were:
Reduction in processing time for leases and work contracts of legally signed documents
On time delivery of lease agreements to clients
A traceable and auditable process
Automating document processing helps housing association save cost significantly.
A Housing association in England managing 7,000 properties, struggled to handle 30,000 invoices, 18,000 new application forms, 1,000 housing benefit letters and court documents.
Automating document processing resulted in:
Reduction in validation time from 3-4 hours to 1 hour
Cost reduction due to elimination of labor, storage, physical assets etc.
Reduced errors by removing human-dependent processes
Standardized workflows and data structuring helped real estate research firm increase circulation.
The document processing team at Hitech BPO developed a structured workflow for a UK-based real estate research firm to process 10 million records in 24 months.
The seamless workflow helped voluminous data extraction from multiple fields from hand written deeds, mortgages, assignments, releases, credit documents, and public notices with utmost accuracy.
The time zone benefit due to outsourced operations increased efficiency.
Circulation of the client's real estate newspaper and monthly magazine saw an increase.
4 benefits of real estate document management digitalization
1. Enhanced user experience
Technology-based real estate solutions offer users better searches, more accessibility to information, efficient retrieval of documents and greater security. The entire process is hassle free and fast.
2. High security
Strong authentication and security mechanisms of technology-driven property solutions ensure confidentiality of data and documents. Digitalization prevents data corruption, unauthorized accesses, data breaches and cyber-attacks.
3. Robust backup and disaster recovery
Digitization is not vulnerable to disasters like fire or damping, and it enables archiving of records. Electronic systems are designed to have a backup procedure and have a robust mechanism that prevents any possible loss of information.
4. Improved regulatory compliance
More data means increased need of adherence to data norms. With electronic document processing, data accuracy is ensured, and the processes streamline right from inception. Correct data makes pre-audit tasks like reconciliation, information examination easy.
Conclusion
As real estate companies try to explore growth opportunities, usually, building highly efficient front-ends remain their focus. However, to avail real financial benefit, they should assign top priority to technological revamping of document processing, which forms the most important component of back-end.
It is not just one single process that witnesses transformation through technology introduction. Rather, it is the entire real estate value chain that gets re-engineered through tech-based document processing. Real estate companies should focus on successfully deriving long-term benefits through implementation of these solutions, which potentially enable them to position themselves strategically.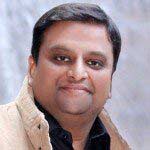 About Author: Chirag Shivalker heads the digital content for Hi-Tech BPO, an India based firm recognized for the leadership and ability to execute innovative approaches to data management. Hi-Tech delivers data solutions for all the aspects of enterprise data management; right from data collection to processing, reporting environments, and integrated analytics solutions.