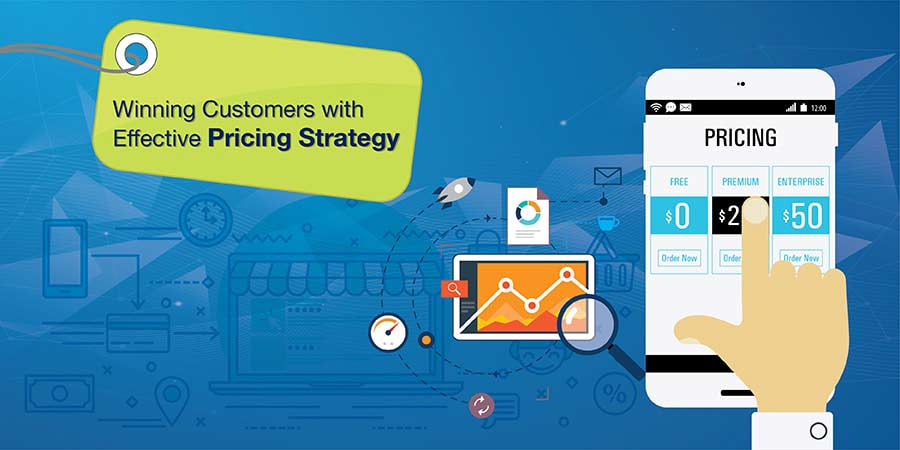 Price scraping parses real-time prices of products from thousands of websites & helps e-commerce businesses formulate pricing strategies, adapt to price variations, spot MAP Violations & analyze customer opinions.
The price sensitivity of customers has led ecommerce players to employ dynamic pricing to influence consumer purchase decisions and optimize revenue. This dynamism has made formulating a perfect pricing strategy through web scraping a necessity.
80% of respondents cited price as very important when it comes to shopping for a product online
Source: Statista.com
Price scraping uses crawlers to scrape prices and product catalogue information from the competitor website in real-time. This data then goes through a process of normalization, indexing, matching & formatting. The final output helps you formulate a pricing strategy to attract price-sensitive customers to your portal.
So is scraping prices from websites that easy?
Well, it is not as easy as it sounds. There are multiple challenges when implementing price scraping and it's not just the anti-scraping bots that website owners apply to prevent price scraping:
Data Extraction Issues
It is essential that the quality of data which has been extracted is good otherwise the whole exercise of price crawling is futile.
While extracting data, crawlers face a number of technical problems:
The crawler is not coded correctly to extract the right information from the right spot.
The website being crawled may have bad HTML coding, which would make it difficult for the crawler to extract the right data.
Different websites have different ways of presenting brand & product names, this may result into incorrect data extraction if not matched properly.
There are many authentication systems (CAPTCHA, paywalls, etc.) that prevent scrapers from extracting important information from the website leaving the results incomplete.
Frequent Price Changes
Product prices on all the websites change frequently based on the demand, product availability and current trends. So, once you have scraped the website it is highly possible that the product price might have been changed by the website owners based on their need.
Scaling your Price Scraper
Pulling data for thousands of products or product SKUs either requires multiple scrapers or a single scraper which can deal with multiple sites because websites have different structures.
In both these options a lot of time and resource needs to be employed. It is unrealistic to create multiple crawlers to scrape through hundreds of websites because that would mean creating hundreds of crawlers. Even creating one scraper to crawl through multiple websites require investment of money and resources.
Benefits of price scraping outweigh the challenges
Price scraping has kind of become a necessity today if you work for or own an ecommerce platform. Highly competitive ecommerce market viz-a-viz the benefits of price scraping has created this necessity. Lets have a look at some of these benefits:
Adapting to Competitor Prices
Prices on ecommerce websites are dynamic, and hence, to compete it is necessary to do proper competitor price analysis before developing your own pricing strategy. The dynamism is so high nowadays that crawlers need to scrape prices 2 to 3 times in a day to stay continuously updated about the prices in the market. This regular price comparison with competitors helps in formulating a dynamic pricing strategy.
How price scraping helped a furniture e-retailer beat their competition?
A furniture & flooring e-retailer in the United States identified 10 websites as his direct competitors. He needed to stay updated on their pricing strategy, so that he could employ a strategy which could give him advantage over his competitors.
Hitech BPO created a custom crawler which could scrape through all these websites with different structures twice a day. The final output helped the client create an effective pricing strategy & was able to increase the traffic on his websites by 20%. READ CASE STUDY →
Analyze Trends & Gain Insights
Regular price scraping over a long period of time can help reveal trends which otherwise may not be that obvious. It may also reveal pricing strategies of your competitors which may make it easy for you to judge their next move. Seasonal trends or other fads may become apparent when we analyze how the prices of products have changed over the years.
Moreover, scraping for products can provide you with your competitor's product range. You can add or delete your product range based on this information.
How web scrapers are helping artists make money legally?
Artists around the world create a lot of original work which get used at multiple places or are sold on multiple websites. Our client is a leading law firm in the US which helps artists get paid for their original work.
The client provided us with a list of websites selling music along with album names. Hitech BPO built a custom web scraper which scrapped all these websites for relevant information. With this information, the client was able to identify leads of artists who were not getting paid for their original work. READ CASE STUDY →
Make Intelligent Decisions & Know Market Position
From the data extracted by these web crawlers you can know the exact pricing strategy your competitors have applied and compare prices with your product. This would help you formulate the perfect counter strategy for your website.
Price scraping gives you information of competitor's products, stocks and ratings too. This helps you know your position in the market. This will help you filter products to promote based on your own strengths.
Analyze Customer Opinion
These scrapers also get the customer review data for the products you are scraping. This helps in understanding the customer's sentiment for the products. It will help you make judgements about which products may sell like hot cakes in the near future. So you can stock up these products accordingly.
MAP Violations
You will get immediately informed if any of the competitors are violating the MAP guidelines. It happens that many times various ecommerce websites set product prices so low that it infringes the MAP guidelines which is not allowed. Through price scraping you can keep a track on such malicious activities of your competitors.
How does Price Scraping work?
Price scraping or Price crawling is done by creating bots which would crawl through competitor's portals collecting product prices and product catalogue information. The type and number of crawlers to be made depends on the number of websites that are to be crawled.
This process is tedious, uses up a lot of resource time and also needs software and hardware infrastructure installations for successful implementation. Hence, most of the time these services are outsourced to an expert solution provider.
I rest my case.
Price scraping has become an integral part of selling products in the ecommerce market. As I said before, it is inevitable. For success in this highly competitive ecommerce market, this is an imperative. Even if you don't do it, your competitors are already doing it & gaining that extra advantage.
You need to either have a setup to create such crawlers on your own or you need to outsource it to a web research service provider. One thing is for sure, if you implement price scraping it will provide you with market insights which will help formulate the right pricing strategy to gain competitive advantage.
About Author: Savant Fernandez is a marketer and versatile writer who authors content on business process management and market research. He finds his passion in providing valuable insights to his audience on managing and scaling businesses through operational efficiencies and use of technology.