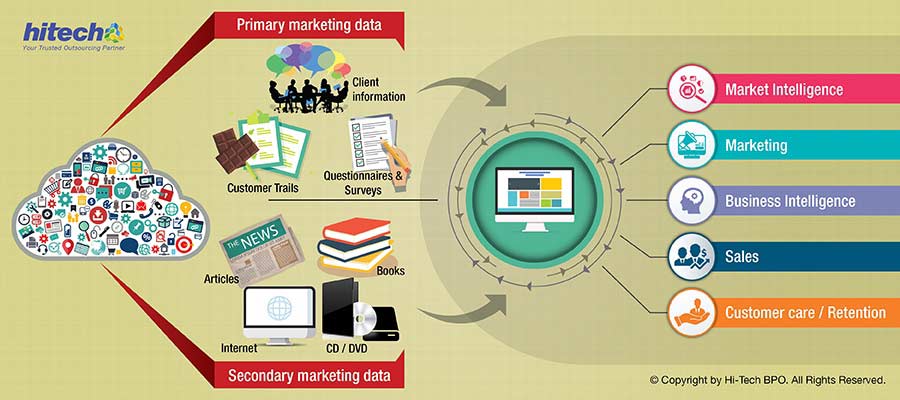 Appropriate data collection is the key to successful marketing

Outsourced data collection helps marketers meet the increasing need for personalization, and learn everything they can about their customers. It is the only way marketing efforts of any company can succeed. Without data, or with help of dirty or inaccurate data, you are marketing blindly and anticipating your target audience or persona. In absence of clarity, your marketers will keep on pulling data from a single source. If your organization does not know what is data collection, or how to do it, or when to do it – then switch gears now.
Avenues like social media, emails, site usage, purchases, feedback forms, and even data of unsubscribed customers – all of these offer valuable insight as to whom you are marketing to. Collecting job titles, birthdays and favorite hobbies from your customers is pointless if you're not using it for enhancing your marketing ROI.
Do not plan marketing strategies based on what you think your customers want when you can certainly give them precisely what they want?
It is a sad situation that with so much advent in technology there are business houses not aware of how to collect data, what all data should be collected from marketing strategy & what to do with the data that is collected. But nothing is wrong in that, as data collection is not a company's core expertise or task, whereas outsourced data collection companies are masters at it.
How to develop data collection strategy?
Marketers should understand that customers won't open, click or convert for anything less than a personalized message in their inbox. Most of the companies are clueless about it, and keep running the rat race of using customer information to build customer personas and define customer segments.
Reason to use the word "clueless" is that all this may sound so easy – but it is not. Where do you start from? Marketers are required to have answers to enlisted questions:
How will we collect data?
Where to collect data from?
Where will we store the data?
What particular fields do we need in that data?
Does the collected data contribute to customer personas, if Yes – how?
Who will analyze the collected data & how?
How will we put the data to use & how?
Which department is in charge of data collection, analysis, integration and implementation?
How will we measure the success of our data collection strategy?
Why killer data-driven marketers opt for outsourced data collection?
1. What marketing data should companies collect?
As an organization, the industry that you belong to and the stage you are operating in; decides the type of market research data your company should be collecting.
Outsourced data collection for start-ups: It should cover a broad plethora of aspects including customers buying habits, average incomes, the preferred mode of transport etc. So in a way, including anything and everything that can impact your ability to fulfill customer needs is necessary.
Outsourced data collection for existing firms: It is a tricky task as organizations already are hands on to a range of marketing data. These firms are well aware of where most of their customers are based and their preferred payment methods etc. Here companies might be interested in knowing how these customers view the services and are they utilizing competitor services/products and so on so forth. Such information helps organizations to build a holistic view of the entire customer base.
Outsourced data collection for marketers/marketing strategy: It is really helpful in maintaining records of every contact with a customer, from a phone call to a marketing email. Collecting marketing data accurately builds an effective communication strategy tailored to your customer.
2. How to collect marketing data?
Collecting marketing data is a skilled task. It can be split into to two different categories, primary data, and secondary data. Information that is collected for the very first time is primary data, whereas information that already exists and hence is required to be bought or licensed is called secondary data.
Primary marketing data: It is collected from a wide variety of first-hand sources like interviews and questionnaires. Survey collection proves effective when your organization wants to gather different information. Asking customers/clients to fill out a quick questionnaire or comment card helps in finding what exactly they think about your services/products and business.

Customers are always right, but giving them a free hand to express their feelings, is not, the best way to gather the information you need. Effective data gathering activity or the process is the one where the focus on a specific piece of information is maintained throughout.

Secondary marketing data: To collect it, one of the most cost-effective ways is with help of firms who give paid access to the information you need. It is not necessary to tie up with these firms always, as much of it is readily available for free, i.e., government or trade publications, Companies House data, etc.
Followed with data collection, your company will also need database management experts provide services ranging from web research for data collection, entry of collected data, processing of collected marketing data, categorization, and validation to deliver analytics solutions for profitability. There are several data collection consultants. Just type "hitechbpo" in the search engine and avail best services.
Get outside help
Data is new, ever increasing, rich and available. You just need the right kind of outsourcing partner to manage your marketing data collection services. Several leading marketers and marketing departments from Fortune 100 and Fortune 500 companies take the assistance of outsourced data collection services, and hence it is not a knock on your data collection skills or capabilities.
Consumers and B2B buyers are always ready to switch brands if they are not getting personalized communication. Only accurately collected data can empower brands with customer information, behaviors, and preferences.
Hitech BPO is one of the best data collection outsourcing company in India. Our experienced professionals collect data through web scraping to help you assimilate data collected on real-time basis produced from conventional, legacy and the new age resources such as social media and weblogs.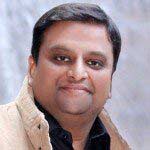 About Author: Chirag Shivalker heads the digital content for Hi-Tech BPO, an India based firm recognized for the leadership and ability to execute innovative approaches to data management. Hi-Tech delivers data solutions for all the aspects of enterprise data management; right from data collection to processing, reporting environments, and integrated analytics solutions.