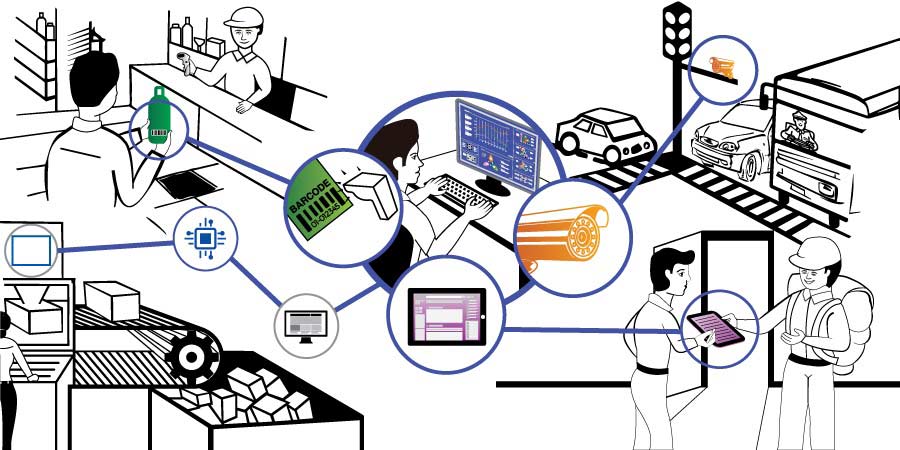 Advanced workflows to capture data generated by smart technologies

Companies globally are dependent on data, and most of outsource data entry service providers rely on human beings, data entry operators. From smallest home business to any leading multinational corporation, every data workflow will have a juncture where human beings with measurable data entry speed capture and enter data.
Primitive data entry approach
Enlisted are some ways people were lured in to take up work from home data entry jobs – pun intended:
Stay-at-home mothers with good typing speed, & can adjust data entry project in and around their child's routine.
Work from home data entry jobs for women – no need to pass keystrokes per hour test – should be willing to work evenings/ weekends to earn extra dollars.
Wanted – students with average typing speed for data entry jobs for extra pocket money.
Data entry work for part-time workers looking out to add to the earnings of their primary job.
Are you currently unemployed? Do you have average words per minute typing speed? We can provide you data entry job – you can work from home.
Data entry work from home if you are looking for additional dollars to fund your Christmas holidays.
If you are considering starting a business from home – data entry is the right venture for you.
However, data entry jobs that started as a source of extra income for a lot of different people with different circumstances, has transformed immensely in the last decade. Advent in smart technology is generating petabytes of data through smartphones & accessories, smart home technologies, machines etc. Even industrial equipments are producing a growing and constant data stream that needs to be captured to derive insights, compelling every company to look out for third party partners & outsource data entry projects to India.
This digitized data generation sparked a movement in data and analytics processes, starting with data entry. Outsourced data entry solution providers realized that clients need improvised ways to effectively manage all of the data to derive value from it; and hence transformed the data entry process.
In order to accommodate new intelligent sphere of smart digital technologies like Internet of Things (IoT), Artificial Intelligence (AI), Machine Learning, Smart Data, and Cloud Computing – data capture along with data entry methods are redesigned for improvisation and agility. This has empowered organizations to benefit from faster, more cost-effective and secure forms of data entry and ultimately overall data and analytics operations. Like always, once again, the outsourcing data entry services to India proved its worth as a critical aspect for every business.
Advanced data entry workflows to capture data generated by smart technologies
Changed data entry processes are more adaptable to digital transformations and apt at delivering businesses with intelligent solutions in form of advanced forms of data entry. Data entry process as a whole is disrupted right from the methods used to collect and enter data into various systems.
Automated data entry: Process of managing bills, invoices, forms, letters and documents alike now follow an automated data entry process with the help of OCR and ICR technologies. The shift not only increases the speed and accuracy, but also facilitates real-time insights to the work in progress and resultant outcomes.
RPA – Robotic process automation of manual data entry process: It is used immensely not only due to its link to Artificial Intelligence (AI). Upon integration, RPA adds a complimentary yet consistent form of coordination and support to assist human data entry operators to master their data entry speed and capabilities.

For manual data entry processes, RPA is advantageous due to its ability to be used for automating manual forms of data entry and processing, handling complex documents including handwritten text and printed text. Cost savings, automating components to routine desktop work, and increased productivity are some of the compelling benefits it offers.
Intelligent capture: Amongst all, intelligent capture has affected data entry in several ways. Offshore outsourced data entry service providers have successfully replaced data entry with forms & template based data extraction with help of text analytics and natural language understanding.

Enlisted are some of the short-term and long-term benefits:

Short-term and long-term benefits of outsourcing data entry services
Mobile data entry: Smart data entry has ventured out in digital mobile forms, a field service solution by data entry solution providers in India, where data collection is done with help of tablets, mobile phones and several other digital mobile and hand held devices – right from the field.

Gone are those days when manual data entry of forms caused valuable data the risk of potential loss or human errors. Mobile data entry has empowered service providers to facilitate clients with data instantaneously entered through data entry applications, systems, and workflows.
Real-time data entry: Also known as live data entry provides faster responsiveness and improved flexibility for businesses, globally.

Apart from above mentioned, other benefits of advanced data entry methods include availability of mobile data entry across value chain for all personnel including decision makers. Automatic calculation helps in filling up form fields accurately and quickly with relevant data. Intelligent automation of data entry processes for typically manual, high volume, rule-based, and repetitive tasks, helps the service provider and in-turn their clients to save up to 40-75% on projects.
Best data entry service providers
Smart technologies can offer new business opportunities but a company can benefit only from the enhanced accuracy, speed and scalability of data entry service provider. Modern, digital technologies can support organizations only when outsourced data entry solutions provide them with quality data as per their industry, business model and business needs.
Hitech BPO has pioneered data entry services & standards for excellence across data entry practices. We refine and customize data entry processes, businesses across a wide plethora of industries. Advanced tools and smart data entry technologies along with scalability, affordability is what increases the versatility of our data entry services.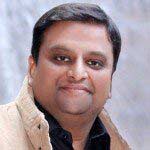 About Author: Chirag Shivalker heads the digital content for Hi-Tech BPO, an India based firm recognized for the leadership and ability to execute innovative approaches to data management. Hi-Tech delivers data solutions for all the aspects of enterprise data management; right from data collection to processing, reporting environments, and integrated analytics solutions.