Accurate marketing data is the key to actionable sales insights, and drives customer engagement. Its impact on lead conversion and accuracy of sales forecast ensures profitable growth.
With an average ROI of $8.71 per dollar invested to take advantage of sales and marketing data; more than 91% of organizations with 10+ employees use a CRM. Still Gartner and Forrester report that about 50% of CRM initiatives fail due to dirty data.
Dirty data shows up as incorrect contact details, incomplete email IDs, duplicate customer profiles, inaccurate purchase history, and incorrectly formatted customer information. Reliance on this data by sales teams leads to wasted marketing efforts, and faltering revenues.
Data cleansing ensures every marketing communication you send reaches right customer.
What are marketing data cleansing best practices?
Hitech BPO has been cleansing and structuring customer data for client's sales and marketing departments; making it relevant and usable for customer acquisition and information management. We have developed and honed robust processes and data cleansing best practices that take care of quality parameters to ensure highest accuracy of data.
1. Establish Sales and Marketing Data Cleansing Rules
For accurate data cleansing, you should set rules that ensure that the data is correct, consistent and useable.
For example, ensuring customer's postal codes and state codes agree, making sure the addresses used for marketing campaigns are all standardized the same way, etc. The fields you will want to set rules for can be unique to your business; but it may include: job title, role, email ID, Mobile number, industry, revenue, etc.
Identify and leverage the best, from a wide array of data cleansing techniques.
Assess sales datasets where majority of errors occur.
Do a root cause analysis to chart out an action plan to reduce/eliminate those errors.
Define data quality metrics relevant to marketing campaigns, and monitor improvements.
Hitech BPO assisted an economic advisory firm in developing accurate customer profiles; to be used by marketing teams of economic development organizations (EDOs) and government agencies. Our macros and bots crawled 28K records with more than 80 fields each to identify, validate, and verify dissimilar information of same company. Furthermore, established data cleansing rule to regularly dedupe marketing data was adhered to.
2. Prioritize Data to be Cleansed
With marketing data pools getting bigger, chances of erroneous data and inaccuracies increase. Identifying and rectifying errors from entire marketing data is challenging. It's time to prioritize customer lead data that needs cleansing and enrichment.
Identify the set of marketing data which needs cleansing. It can be the one collected from disparate sources or manually entered by your sales and marketing teams; or a combination of both.
Update the sales and marketing data cleansing plan; as per changing data quality and company priorities.
Start small and make incremental changes. Repeat the process several times for continued improvement in the sales data of priority leads.
By cleansing and enriching 167 million customer contacts for over 25 million companies across 4,500 markets; a leading B2B marketing analytics platform delivered conversion rate of 16.4% to its clients. Customers were prioritized based on their likelihood to convert. It helped in identifying ideal customer profile (ICP) and accurate assessment of marketing performance and revenue.
Source: Mintigo
3. Check Data at Source for Mistakes
Fixing the marketing data before it becomes an erroneous entry in your database will save you hours of time, stress and dollars down the line. First step is to identify data entry errors, statistics and patterns.
For example, if you are required to enter data from customer survey or feedback forms with too many handwritten fields; you are more likely to get data quality issues in such data. So if your business is constantly producing data from such resources forms; it is crucial to fix mistakes in data at source.
Data professionals at Hitech BPO extracted and entered comments data from 12 fields handwritten in non-unique fonts & font size from patient satisfaction survey forms. Robust process of checking the data at source before being entered into the system was deployed. This initial review minimized the errors considerably. It provided the US-based multi-specialty healthcare facility; accurate insights into what their patients actually felt about the healthcare services.
4. Manage Data & Duplicates
In spite of stringent checks, if duplicates percolate in your marketing data; actively detect and remove them. Once you are done with deduplication, here is the sales and marketing data cleansing checklist:
Data validation: Check accuracy and quality of source data before processing it.
Standardizing the data: Ensuring same type of data exists across all columns in the marketing database.
Normalizing the data: Check if all your sales contact data is recorded consistently.
Merging the data: Combine relevant sales and marketing data scattered across multiple datasets in a new file.
Aggregating the data: Sorting and expressing the data in a comprehensive manner.
Data filter: Narrowing down the data to include information that is relevant to sales team.
5. Append Data
Appending or adding missing sales lead data to current customer contact information will grow your database; but with outdated, incorrect or duplicate data.
But appending data followed with validation, standardization, normalization etc., will help you reach correct customers, create better engagement, maximize retentions, and optimize results of your marketing strategy and improve sales. To avoid bad consequences of 'dirty data', cleanse and append your sales and marketing data regularly.
Netflix invested $1 million, 200 work hours, and an ensemble of 107 algorithms for post-processing and appending customer data to increase the accuracy of movie rating prediction by 10.06%. Standard operating procedure of consistently appending new customer records helped Netflix gain better profile of their customers were, and what they wanted.
Source: DataFlair
6. Implement Automation
Your plan to improve the quality of your marketing database is developed, metrics to measure data accuracy are defined, data duplicates and errors are removed, and overall database is enriched with real time data. The next step is to automate data cleansing process to achieve data governance.
Algorithms can be scheduled with data cleansing scenarios specifically tailored to your business needs.
Software bots used for automated data cleansing, run at intervals without human intervention.
Data cleansed by programmable bots helps build consistent view of customers, vendors, products, locations etc.
Automation ensures real time data cleansing which helps you with clearly defined sales approach, business intelligence, master data management etc. It also helps you adhere to data security parameters, compliance guidelines and of course the data standards of the industry you belong to. Automation reduces human intervention, hence errors and streamlines the overall marketing database scrubbing activities.
7. Measure Data Accuracy
This is a tricky task as the answer to data accuracy cannot be a "Yes" or "No". With geo-coding locations, accuracy is a matter of degree (or minutes and seconds). Whereas when recording names, accuracy is all about "correct" spelling; and what the individual says is correct, irrespective of any standards or rules.
Measuring and managing data accuracy without understanding the context in which sales and marketing department is going to use it; is nearly impossible. Invest in the time, tools, research, and hire data cleansing companies if necessary to measure the accuracy of your data in real time.
To conclude
Dirty data is a silent killer for your sales and marketing efforts. It not only damages your reputation but also costs you loss of opportunity, reputation, and credibility. Redundant or obsolete marketing database fails to generate profitable sales leads. Don't forget; it costs $1 to verify a record before it enters your system; it costs $10 to clear it once entered, and costs $100 in form of lost revenue – because you did nothing to cleanse it.
Data cleaning practices are effective only if they have all-encompassing impact across the organization. The ownership of data integrity should run across the organization instead of sales and marketing department or functions. Regularly cleansing marketing and lead data; while adhering to best practices, should be an organizational routine for you. Proactively ensure that customer data your sales and marketing teams use is accurate, reliable and all inclusive.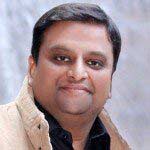 About Author: Chirag Shivalker heads the digital content for Hi-Tech BPO, an India based firm recognized for the leadership and ability to execute innovative approaches to data management. Hi-Tech delivers data solutions for all the aspects of enterprise data management; right from data collection to processing, reporting environments, and integrated analytics solutions.