Increased penetration of analytics in retail industry has made retail analytics companies come up like mushrooms. If we look at the benefits of business intelligence in the Retail industry, nothing is wrong in this increased adoption. Retail market is fickle, and market trends change rapidly. Having the right product on the store shelves, at the right time for the right price is what retail is all about. If the customer cannot find your business, they cannot consider your products.
Retailers face numerous challenges including sustained profit margins in markets where profit margins have been traditionally low since inception. Retailers are required to choose the right blend of products to sell, select appropriate suppliers, and opt for shipping options while managing customer expectations, prize optimization, and inventory management for seasonal shifts in demand.
Business intelligence & analytics helps them keep pace with concurrent market dynamics and address aforesaid challenges, retailers are required to have comprehensive insights as to how actual results look when compared to planned numbers, revenue by product – store – location – region and various other factors. Retailers are also required to manage operational costs to ensure that product costs are optimized. And all these, while considering the impact on revenue of factors like hours of operations, adequate resource allocation, hiring, training etc.
Retailers will no more have to struggle to manage buying behavior, customer requirements, exact price points for products and ever changing trends. Check out our infographic on importance of business intelligence and analytics in retail industry.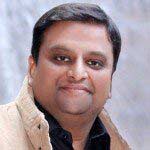 About Author: Chirag Shivalker heads the digital content for Hi-Tech BPO, an India based firm recognized for the leadership and ability to execute innovative approaches to data management. Hi-Tech delivers data solutions for all the aspects of enterprise data management; right from data collection to processing, reporting environments, and integrated analytics solutions.