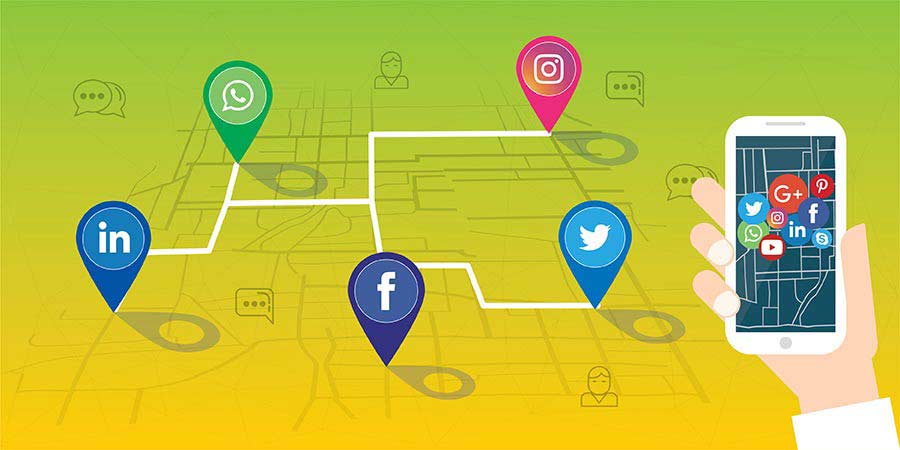 Social media data analytics forms a strong foundation for effective marketing campaigns. It eliminates instinct based marketing. Businesses can now visualize how consumers feel, what do they talk and how do they interact with their brand. It further helps companies to make strategic amendments to forward their business. Now that we are talking about social media data analytics, it is imperative to know, what is social media data?
What is social media data?
Social media data from Facebook includes a number of likes, increase in followers, number of shares and a few more elements. Social media data from Twitter is an amalgamation of retweets and number of impressions. Social media data from Instagram is all about hashtag usage and engagement rates.
Structured and unstructured information which is collected from social media platforms is social media data. If this data is analyzed appropriately, it has the potential to keep the organizations informed about how users view, share and engage with content. Once this information is collected, one can start marking trends, measuring engagements and drawing actionable insights that help an enterprise to accurately and efficiently chart out effective marketing strategies. Next is a crisp explanation of why a company needs social media data.
Why need social media data?
Social media data works as an ingredient to your social media analytics recipe. Analyzing social media data helps companies glean actionable insights about social media activities including:
Which type of social media content/posts compels audiences to click, share and convert?
Which social media platform adds maximum leads to the kitty?
Which are the top-converting social media posts?
Which networks contribute the most to lead generation?
What type of social media content makes audiences click, share, and convert?
Knowing answers to aforesaid questions will make your organization gain "social media intelligence"; which will help you make informed decisions and actions. But to know the answer to these questions, you need to cook (read analyze social media data) the ingredients (read social media data) into a ready-to-eat meal. For making the recipe taste good – using high-quality ingredients is mandatory. Simple raw data points such as likes, shares, and mentions are not high-quality ingredients and will make a very tasteless meal (read meaningless insights).
Social media data analytics is not a stand-alone activity
Mere usage of Google Analytics, Facebook Insights or a very own social media management platform would not help. The most important element is how social media data is collected and used from across channels and platforms to strategically plan campaigns. Social data should be shared with all the departments in the organization, to make them all work in close coordination to utilize it for and from across channels, campaigns, and platforms. Now is the time to get clarity as to what exactly as an organization, you want to achieve with the help of social media.
What do you want to achieve with social media?
So by now, we all know that social media is critical to how organizations build their brand image, engage with customers and support various other marketing efforts to drive sales and increase revenue. There are numerous tools and analytics service providers that assist companies in making their social media analytics initiative – effective. They deliver insights which can take the brand's image, sales and revenue to new heights.
However, very few organizations know what are the insights that they want from social media data? Their goal is not defined about what they want to get out of social media marketing. They don't realize that yielding bigger results is possible, only if they track their efforts through robust social media analytics.
Let's check out how organizations can leverage social media analytics data to attain their social media marketing goals.
• Select criterion relevant to business goals
Choosing criterions which are relevant to your goals need critical thinking. If a company's goal is to increase sales, there will be numerous criterions and milestones across the customer journey which will depict how social media is walking the organization close to their ultimate goal. The criterion may include website traffic, customer engagement rates, and online customer conversations, among others.
The magic is how fast you can convince your social media marketers and other stakeholders to come on the same page about which social media analytics data points should be tracked to attain specific goals. But not all organizations are able to discuss the pros and cons of each criterion. It helps all involved to understand how measuring the social data of a particular criterion can affect the perception about an initiative's progress, and steer clear the way towards better results.
No doubts that all goals will lead to establishing ROI, in and around the money invested in social media activities. But it nowhere means you start working towards justifying that social media has shown its prowess directly through increased purchases or conversions, though it is helping some way or the other.
• Understand the social media channel
In order to make the criterions relevant to your business goals, you should first understand the social media channel you are dealing with. You need to find out whether the business goals fit into the attributes of the social media channel and the social medium you are opting for. Also, need to check if the social media analytics data metrics are aligned to your criterions and goals. Businesses should expect different outcomes from different social mediums. Expecting different things from Twitter than Facebook, LinkedIn, Instagram, YouTube, and Pinterest, is normal.
Organization use a combination of Twitter and Facebook to drive traffic, bring in audience to your blog articles, to fill up the sales and marketing funnel. But is it all…?? No.
Instead, your social media monitoring or social media analytics team should measure visits to the site, time spent by a visitor on the site and how many pages each of the visitor touch-based when they first came to the article. Each of these measurements will enable your company to create and deliver content that suits your target audience and hence more engaging and shareable.
Understanding the audience and their social mentality helps. The audience on LinkedIn, however, targeted, is more formal and so making efforts on that medium for building communities in and around the topics of core buyer personas of your service/product would be beneficial. Similar is the case for other mediums as well, including Twitter, Facebook, Instagram, and Pinterest.
We feel strongly that the efforts should be made towards overall growth by building upon the word of mouth publicity (read online reviews/opinions), and not only generating or driving traffic to your article blog or the website. Engagement metrics are more than important and need that extra attention.
• Use social data for audience segmentation
Every customer or every visitor on any of your social media handle, from your target audience, expects a custom-fit experience. Audience segmentation has become more than important than yesteryears. The activity of audience segmentation should start with bucketing, your audience with the help of parameters including geography, language preference, etc. Then ensure that they receive content or posts relevant to their segment.
Customer segmentation and personalization have moved beyond marketing personas to individual customer profiles, all thanks to social media data analytics experts. Using social data to segment your audience has nearly turned the tables for enterprises. Yes, segmenting audiences basis their social media behavior, like the content topics which they engage with on social media platforms; has proved its worth. So if you are a social media data analytics service provider company and if you find a group of people clicking on posts about data and analytics; you can strategically put them in a bucket where they will be sent more and more posts or content about data and analytics.
Allow social media data & analytics to navigate your business
The entire idea of social media data and analytics is about seeking actionable insights to help informed decision making. Social media data management, if done appropriately, can help organizations to decide what to post when, who to target why, and where to channelize your dollars to improve the bottom line.
Possibilities with the help of social media data analytics increase many folds. It helps you to find out what's working and what is not. Where to put in those extra efforts and why? When to stop investing and where? Every single organizational move, if backed up with social media data, is a lot safer. Utilizing social media data for discovering trends and patterns will help your organization to pave the path to future success.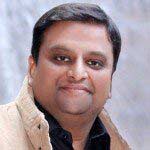 About Author: Chirag Shivalker heads the digital content for Hi-Tech BPO, an India based firm recognized for the leadership and ability to execute innovative approaches to data management. Hi-Tech delivers data solutions for all the aspects of enterprise data management; right from data collection to processing, reporting environments, and integrated analytics solutions.