Every customer is a critic, especially when it is a lot easier for them to voice out their opinions online. In this new age run by technology, online reviews can help and harm businesses, of all types and sizes, severely.
Digital is the new marketing strategy for businesses, but this not at all undermines the importance of word of mouth. Online reviews for businesses are today's mouth of word publicity. It still remains a powerful tool for marketing your products and services. With help of interconnected network of digital channels at their fingertips it is more than convenient for customers to tell others about their good, bad and ugly experiences.
Consumers' published experiences with your brand are vital. They work as social proof and drive purchase. Social reviews increase your social visibility while also making your business and brand look trustworthy. Social mentions about you, helps in expanding the conversations which ultimately result in educating consumers and customers both about your product or services.
You and your brand are under review
A situation where people are talking about you is a great way to enhance your brand message, and is as important as how you market your brand. Encourage positive conversations about your product/services and brand as a whole to witness quick and clear improvement in your marketing efforts. Here is an infographic explaining why online opinions & reviews are important to your business..!!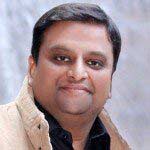 About Author: Chirag Shivalker heads the digital content for Hi-Tech BPO, an India based firm recognized for the leadership and ability to execute innovative approaches to data management. Hi-Tech delivers data solutions for all the aspects of enterprise data management; right from data collection to processing, reporting environments, and integrated analytics solutions.