BPO and KPO may seem identical but in reality there are profound difference in between them. First, let's learn them by their terms:
BPO = Business Process Outsourcing:
It is outsourcing of some of the business tasks, usually includes the back-office or front office operations, to third party to reduce costs.
KPO = Knowledge Process Outsourcing:
It includes outsourcing of the core tasks which may or may not give any cost advantages to the business but surely helps in value addition. KPO could be considered as a part of BPO since they both relate to outsourcing business process.
There are significant differences between BPO and KPO, typically in the areas of work process, skill requirements, client motivation, and work characteristics. Let's see through the infographic below: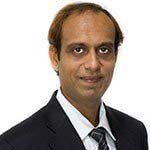 About Author: Ritesh Sanghani is a Director at Hi-Tech BPO for the past 10+ years. Ritesh has worked with several international clients and has executed BPO projects of varying scales and complexities.