Data analytics is big time changing the way organizations think, execute and perform. It has become a part of everyone's daily lives – but most of us are yet to realize it. The term data analytics or data science makes you imagine of computer-laden corporate offices, where suited booted data scientists or data analysts work to deliver data analytics solutions that answer real business challenges. From web research for data collection, to data entry, and data processing, categorization and validation, their inputs are potent enough to enhance your operational efficiency and productivity. But the reality is different.
Data management, analytics, data visualization and dashboards have far wider reach and are being embraced in different industries for limitless advantages. This is an effort to highlight three unconventional and potentially game-changing uses of data analytics in different types of organizations. This will also prove that advanced analytics or so called predictive analytics has become a part of our daily lives, even without realizing that every individual on this planet is either generating data or making use of analyzed data.
1. Colleges use predictive analytics for student admissions
It may sound a bit unusual and futuristic – but it is not. Just that conventionally the activity was done manually. Today, universities are all set to screen students with help of analytic insights. Saint Louis University has not only uses analytics to assess students, but is inclined towards creating marketing strategies to enroll increased number of eligible students. By tracking prospective pupils' digital footprints, schools can make calculated decisions about their admissions outreach – for a price.
While this is only one of the universities who have openly embraced it; there are several other educational institutes who might be leveraging analytics benefits without publicly acknowledging it. Advantages of higher enrollment and lower drop out ratio with help of analytics, which very less acknowledge, cannot be denied.
2. Life sciences firms use data analytics to curb rising prices
United States is known for its highest price of medication and related services. The governments since decades have failed miserably to bring down the prices.
It seems data analytics has opened new avenues in this area by empowering life science research firms with tracking drug development. This further helps them in using their budgets thoughtfully to curb rising prices. These firms are now planning to make it mandatory, while some of them have already, to maintain quality data and expand the access to that data so as to make it available in form of shared resource.
3. Patients can reach out to right doctor for their conditions
This it seems is one of the biggest moves by healthcare industry in the data and analytics arena. A company based out of California is using analytics to predict and suggest a right kind of physician by matching your criteria with data available openly from patients, insurance firms, and clinic staff etc. top cardiologists and oncologists across United States form the list which this company published. On similar lines, companies alike are putting at task advanced analytic algorithms to provide insights, venturing out beyond financial and corporate usage.
Final Word
Today analytics is being innovatively used in the education, scientific and general welfare fields, but a few years back – who would have imagined of it. Thinking on the same lines without any prejudices, it would be a food for thought wrt the opportunities that data analytics can create in the times to come.
We are in the age where binge television watching is a normal thing. We do not really care that something on the other side of the television screen is registering not only what we watch, but also keeps record of how long we watch it, do we finish watching it and what are our TV watching patterns. Once this data is collected, processed, formatted, cleansed, validated, and qualified – data scientists interpret it and tell us what are our likes and dislikes and also about our emotional conditions.
Data has been there with organizations, since ages. It is now that we see startups and innovators using data analytics to springboard their venture. Data analytics though is primarily linked to business giants; it is increasingly being adapted by SMBs – who wish to attain greater heights in no time.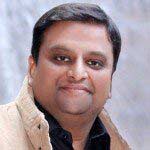 About Author: Chirag Shivalker heads the digital content for Hi-Tech BPO, an India based firm recognized for the leadership and ability to execute innovative approaches to data management. Hi-Tech delivers data solutions for all the aspects of enterprise data management; right from data collection to processing, reporting environments, and integrated analytics solutions.