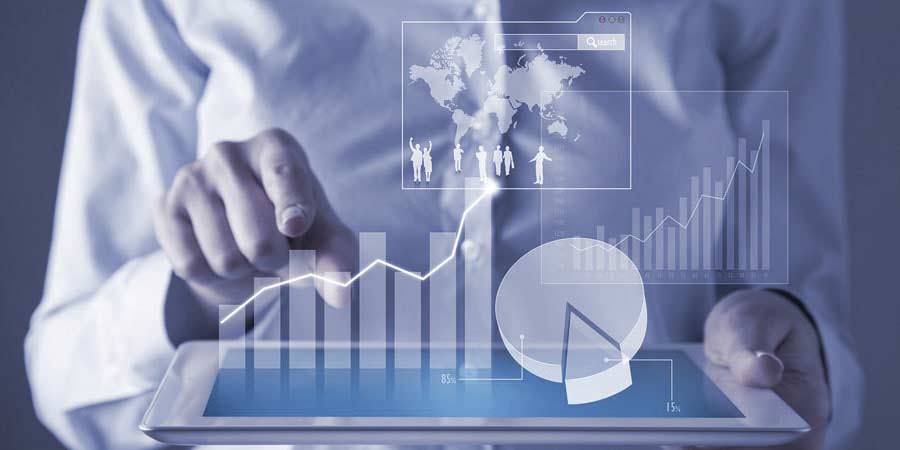 Numerous projects that our data processing experts worked on in last few years had one thing in common. Each of those projects were about dealing with complicated spreadsheet driven data manipulation and reporting process, where the company as in our client, had outgrown the process already. The business needs had expanded, due to may be new regulation or requirement coming into effect; or acquisitions taking place creating a die-hard need to integrate new data into the reporting process.
This was not all. There were a few clients, whose data inputs changed, further changing their data processing rules and output reports, which were required to change as per business needs. These changes were so frequent that it broke their processes, making them unrepairable. All these were followed by second level issues such as existing data management processes which became too complicated and too clumsy to be handled by spreadsheets or other such data files.
One of the funniest, pun intended, situation with some of our clients was that the spreadsheet expert or the excel ninja as we may call him – was no longer on-board with the organization to fix or maintain it. The businesses had reached a stage where it was impossible for them to reverse engineer the entire data management situation.
Spreadsheets are really powerful and flexible reporting tools
No doubts about spreadsheets being really powerful and flexible tools, which it seems, have made us get into the habit of using it as our "jack of all" option for anything and everything related to numbers. But evolving demands of customer centric businesses has made spreadsheets and spreadsheet driven processing, not the best solution for the jobs at hand.
Need of the hour is replacing existing spreadsheet culture and opt for data management solutions as a comprehensive assortment of data collection and extraction, data mining, data cleansing and validation, data visualization and reporting.

With end users in mind, our data experts help our clients to complete manual, onerous, error prone and time consuming tasks – which currently are baby sit by spreadsheets. If we can help leading fortune 500 and fortune 1000 companies succeed; why not to your enterprise, organization or company? If your company faces data challenges or if your tasks at hand need any of the enlisted; then it is behooved that you should be promptly replacing existing excel spreadsheets or data files for reporting.
Data collection & information gathering
Myriad new sources of business data and increased number of customer touch-points, makes it imperative for organizations to be equipped with an integrated strategy to harnesses data collected, on real-time or near real-time basis; generated from conventional resources, legacy resources and the new age sources such as social media and web logs.
This makes it mandatory for companies to append additional rows or columns into a data set in spreadsheets or merge multiple datasets together, which is an awkward, time-consuming and finicky process. Situation becomes worse when the files are not of the same format or have the same column names. However; professionals with domain expertise assist companies in automating the data collection, web scrapping, and data entry processes, fondly known as data modeling. This leaves your employees with no more excuses for doing copy and paste of data.
It is not over yet. The next step is data summarization and information discovery. What does your data tell you? Spread sheet expert can easily derive various filters, charts and pivot tables to reach a conclusion – but are all your employees MS excel savvy? Mostly it's a no. This is where the journey of data enters its next phase.
Data cleansing, classification, validation, normalization & data modeling
This is the next, but a never ending phase your data enters into. Data cleansing or data processing experts as we may call them; simplify and automate a huge amount of your data cleansing for normalization and validation. Also once the data cleansing task gets over the first time, their well-designed workflow remain in place to automate this process for the next time for all incoming data. This makes running queries and sorts to do repetitive manual data corrections, a thing of the past.
Our data management experts first collect data through web scraping and text mining for interpretation, comparison, composition, distribution and relationship. Our automated data collection models take care of everything, right from how data is collected, parsed, stored and accessed. Our data services significantly reduce the time and money companies spend collecting, preparing and analyzing data, needed to make smarter, faster and stronger decisions.
Data analysis, visualization and reporting
Charts, graphs and tables derived from accurate data entry and data cleansing, is no longer only meant for those hi-fi users. Master data management solutions empower end users at the client end, to explore the data and use charts and tables of notable interest. We set up the carts and data tables to seamlessly and automatically reflect data updates, and export them as and when required into standard format output files or existing templates.
Performance challenges with spreadsheet reporting
Allotted memory and power resources are enabling as well as limiting factors, both at the same time, in user's workstation or computer. Spreadsheets whether we agree or not; have stringent size and speed limitations which are difficult to exceed. Upon reaching a particular file size, the system performance falls dramatically. However; with data scientists on your side, working as an extended arm, manage such tasks more efficiently; enabling you insights to information derived from humongous data sets in large file sizes.
Do you know?
Spreadsheet driven processes or reporting is the biggest concern of IT teams when it comes to data governance, data integrity, transparency and visibility? There virtually is no control, audit trail or visibility into what users are doing, and can do in a spreadsheet. Looking at it from data integrity perspective, what you actually need is something or someone to track or manage access to source data – in case after reading all these – you still want to continue with excel spreadsheets for data management.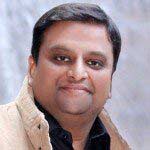 About Author: Chirag Shivalker heads the digital content for Hi-Tech BPO, an India based firm recognized for the leadership and ability to execute innovative approaches to data management. Hi-Tech delivers data solutions for all the aspects of enterprise data management; right from data collection to processing, reporting environments, and integrated analytics solutions.