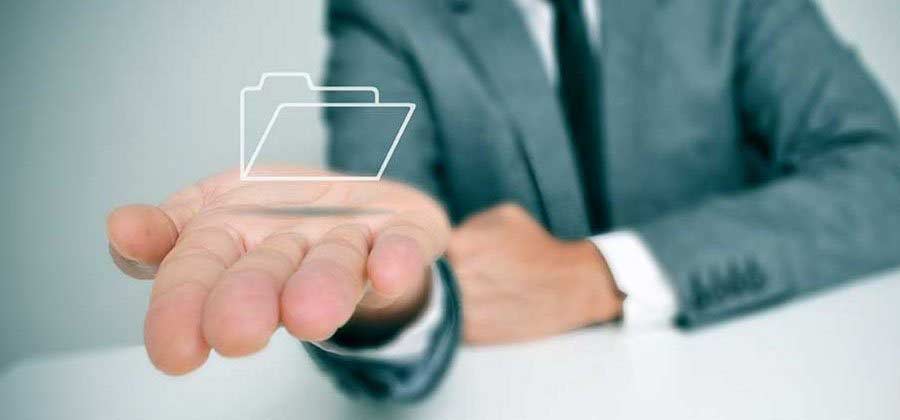 Last month Gartner announced that they will stop utilizing the term Enterprise Content Management – ECM, which was in existence since last more than 17 years now. Instead, they would now use Content Services – CS. As such on second thoughts, ECM is less about technology, and more of a strategy.
Fortunately or unfortunately, people looking out to implement their first solution looked for document management in the first instance, followed with enterprise content management and content services at the third place, as suggested by Google Trends. The trends say that Document Management has been more popular than Enterprise Content Management. Google Trends also suggest that Enterprise Content Management and Records Management have been half as popular as Document Management, since 2004.
Why are these trends so very important? These trends are important due to branding; which is all about market perception and ultimately, the visibility. Because companies are required to survive a quickly chancing digital landscape, business owners and the c-suite panels must stay abreast current document management trends. It helps them run the organization cost effectively and efficiently.
Impact of paper used across the organization in form of document has always been ignored. Unbelievably, such a little thing adds up to huge expenditure. Some statistics suggest that an average office worker in US prints Approx 10,000 sheets in a year, and nearly 45% of those papers end up in the dust bin. Try and co-relate these numbers with a big organization with hundreds of employees. The amount of money that is derived, which is wasted on needless document printing will be humongous.
Document management solutions clubbed with paperless businesses processes are the need of the hour. Not only they save money; but it also helps businesses not only to survive but also to thrive in these concurrent market dynamics.
Enlisted are some of the ways in which transition to document management solutions will help your organization to save a lot of money.
1. Reduced printing costs
Document management solutions help you become paperless & save your money from the stage of paper purchase itself. Apart from it, you also reduce printing associated costs. The cost of paper and printing is approx. 80 dollars per employee. As time goes, this amount keeps on adding and becoming a huge cost, especially when organizations start growing.
Aforementioned numbers are excluding the cost of hardware purchase and printer maintenance. More the number of pages an office printer prints, the higher are the maintenance costs. By reducing printed documents used for internal purpose, and even those which are shared with customers; organizations can certainly cut on these expenditures and gradually eliminate them altogether.
2. Document security would, no more a headache
One of the incredibly challenging tasks is of finding appropriate storage space for documents. The logistics and costs involved in maintaining such documents could be a nightmare for small and medium sized businesses. Scanning and digitizing, as an integral part of document management solutions; helps companies save massive amount of money on safe storage of documents.
Digitizing documents, not only makes businesses operate on paperless business processes, but also come with safety measures that are much more effective. Scanning, data entry and indexing of documents support encryption and multiple level of access, which creates a hierarchy of information. Apart from providing access to multiple users; digitized systems also can help you with user logs – the information about the people who accessed and modified the documents. Getting access to such data will simplify document management and make it easy to identify the individual in case of a problem.
3. No more document distribution costs
Paperless business process helps you save money by eliminating the need for physical document distribution. Every dollar spent on printing contributes to six additional dollars dedicated to distribution. Manual filing, mailing costs and the acquisition of additional stationary increases the amount seriously.
Paperless document management solutions makes it really easy to share documents with clients, enhance cooperation between departments and access documents from any location on any of the hand held device or a computer. Advanced document distribution, a gift of appropriate document management solution, reduces the costs and also brings humongous convenience to the table.
The only expenditure you'll have to plan in order to go paperless is the cost of outsourcing document management. The good news is that the process is really simple. Look out for the best document management solutions provider experienced at data entry, data processing, data conversion, scanning and indexing, etc. They are equipped to deliver tailored and cost effective document management solutions to the needs of businesses of a wide array of industries.
Conclusion
Expert guidance from document management solution providers, gives you the ability to store all of your organizations core document centric information electronically at a centralized location. Still your documents and the information can live all over the places – file shares, filing cabinets, individual network drives, emails, etc. By implementing a document management solution, business users can quickly find the documents they need, when they need them with just a few simple clicks; giving your business the tools it needs to succeed and saving you time and money.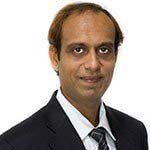 About Author: Ritesh Sanghani is a Director at Hi-Tech BPO for the past 10+ years. Ritesh has worked with several international clients and has executed BPO projects of varying scales and complexities.