Three decades back, logistics was still a liability for most manufacturers, and it evolved to be recognized as a key service sector only in the 20th century. Yet, only the giants could afford having a dedicated and streamlined service from their logistics allies. The stakes weren't too high, the technology basic, and the risk shared.
In an article for the Harvard Business Review, July 1990, Donald J. Bowersox writes, "In early 1990, American President Companies started double-stack container rail service from Woodhaven, Michigan to Ford Motor Company's auto assembly plant in Hermosillo, Mexico. APC coordinates all the information, transportation, and inventory handling necessary to pick up parts and components from vendors and sequence-load them into containers for delivery on a just-in-time basis to Hermosillo. The movement includes coordination over four railroads and with Mexican customs officials for delay-free clearance."
In the present day scenario where one increasingly comes across terms like supply-chain management, and third-party logistics, the 1990s seem to be a legit beginning for outsourcing in logistics, albeit, in third party logistics.
By late 2000s, the effects of the global economic meltdown were felt across all industries and service sectors. Logistics and shipping was no different. Stalwarts from the industry were taking hits and registering double digit declines in their revenues. This was the time for the companies to take drastic measures to stem losses and reduce costs. And this is also where business process outsourcing came fully into the picture.
Market data shows that customer service accounts for approximately 60% of a logistics company's operating costs. Back-office document processing or phone-based customer contact forms a bulk of this 60%. This crucial process that also drains an organization's human and monetary resources is prime among processes that can be outsourced to a dependable off-shore partner with abilities and scale to deliver. An off-shore partner with extensive delivery experience can ensure 50% cost savings for a logistics company.
Cost, however, is not the only front where a business process outsourcing service has helped logistics companies. A BPO, with a 24-hours-a-day-7-days-a-week-365-days-a-year availability of skilled and trained staff has been the best hope for logistics companies to ensure a shorter turn-around time for processing documents like bills of lading and airway bills with nearly 100% accuracy.
Additionally, achieving a level of standardization is another area where BPO expertise has been instrumental in helping logistics companies. With standardization, these logistics companies are better situated to upgrade their business processes through implementation of technology and ensure better quality, taking the whole organization to a higher level of efficiency.
Looking at the technological advancements in the present, it is anybody's guess that data shall be the biggest driver for organizations' decision-making processes. However, for them to be able to put that data to work, there will always be the requirement of the data to be accurate, and of a good quality. Till the time that need is there, BPOs will continue assisting the logistics and shipping industry bring down their operational costs.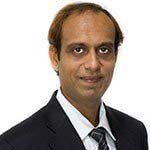 About Author: Ritesh Sanghani is a Director at Hi-Tech BPO for the past 10+ years. Ritesh has worked with several international clients and has executed BPO projects of varying scales and complexities.