Constantly evolving market scenarios and customer preferences have compelled several enterprises to look beyond traditional channels and recognize new ways to ensure better customer engagement. This shift in business models has added challenges to the already competitive landscape, apparently giving modern marketers a hard time.
Therefore; enterprise marketers have embraced a data-centric approach to effectively perform their daily tasks and streamline consumer communication, by rolling out a variety of personalized and optimized customer – centric campaigns.
In a recent survey was conducted by Forbes to understand the approach taken by marketers across the globe, to deal with the increasing data-driven environment. Most marketers are adopting new techniques and approaches to leverage data and create customer-centric marketing campaigns. Moreover; they also ensure optimum utilization of the data to understand and address the effects of new market paradigm, on business processes and marketing strategies.
Increasing number of departments, across the C-suite to human resources, are recognizing data's ability to grow the customer base.
Since, the market has become more aggressive, modern marketers are left with no choice, but to adopt data-centric approach, and the numbers are really promising:
64% of respondents "strongly agree" that data-driven marketing plays a very crucial role and guarantees success in this fiercely competitive global economy.
47% of respondents strongly agree that there are a number of tangible benefits being realized as a result of data-driven marketing.
53% of respondents say there is an enterprise-wide vision for data analytics within their organization.
*On a scale of 1 to 5, where 1 is "strongly disagree" and 5 is "strongly agree,"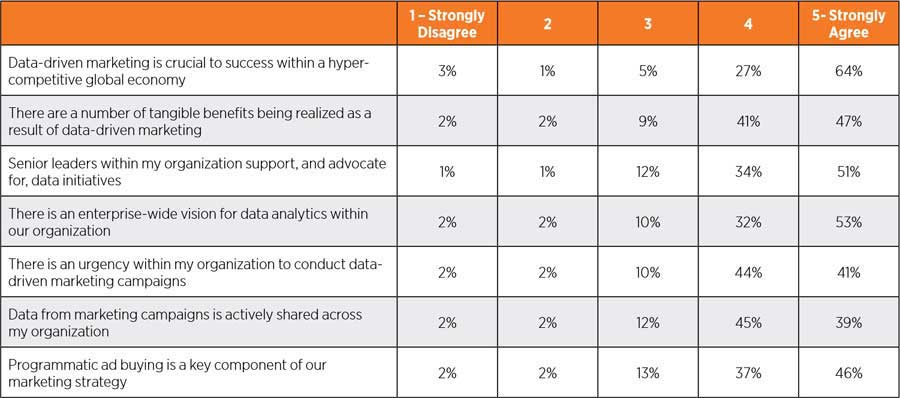 However, data stems, when it is acquired through various disparate providers, scattered systems, unreliable internal team and inconsistent accountabilities. This often results into bad or dirty data which eventually prevents the marketers to spread the right message, to the right audience and at the right time. Fortunately; there is a surge in number of marketing leaders who are appreciative of the value that relevant data holds. Thus, they are working towards re-inventing various means to have a streamlined interaction and create data-driven marketing campaigns. Moreover, various tools which several enterprises are using, these days, to engage target audiences have also reached a level of sophistication. This enables the marketers to acquire relevant and updated business intelligence.
Brand intelligence solutions, CRM systems, data management platforms, are amongst some of the advanced tools that allow organizations with effective management of enormous corporate data. Service providers, delivering customized data processing solutions are the front runners in this relay. Furthermore; they even help enterprises understand the purchasing patterns of their customers with predictive analysis. As a result, nowadays brands are better equipped to catch the nerve of the customers.
Initially data-driven marketing was utilized to achieve high levels of customer engagement and market growth. While these objectives are still relevant, marketers are now taking these capabilities to heights by making real-time campaigns more personalized and customer-centric.
While companies once relied on business leaders to dictate the use of data, it is now data that helps to determine business critical practices.
Data; the catalyst for modern day marketing organizations
Compared to initial days, modern-day consumers are well-informed and connected. This raises the bar for marketers, as well. They can now, no longer, rely on the conventional straight-and-narrow customer journey target the intended customer base. Rather, successful brands are these days, connecting with the consumers at the very moment they're about to make a decision.
However, there are numerous challenges that a brand must overcome, in order to effectively communicate with their customers: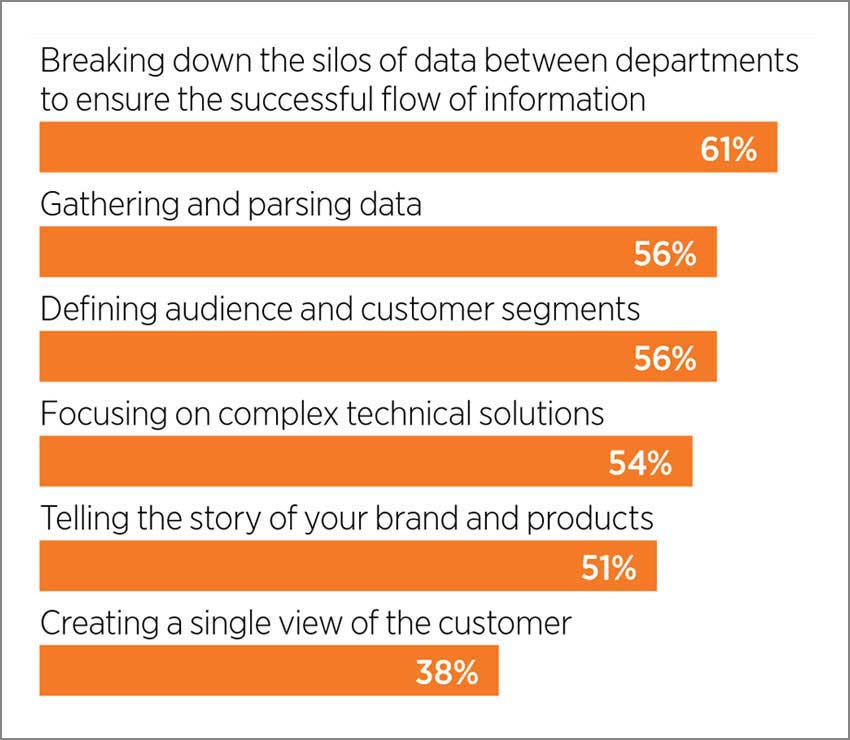 The good news, however, here is, there are ample opportunities, along these challenges. The first step towards tapping the opportunities of data-driven marketing requires minimized technical complexities, for instance, create an environment which supports more data integration. Data processing leaves a positive impact on your marketing programs: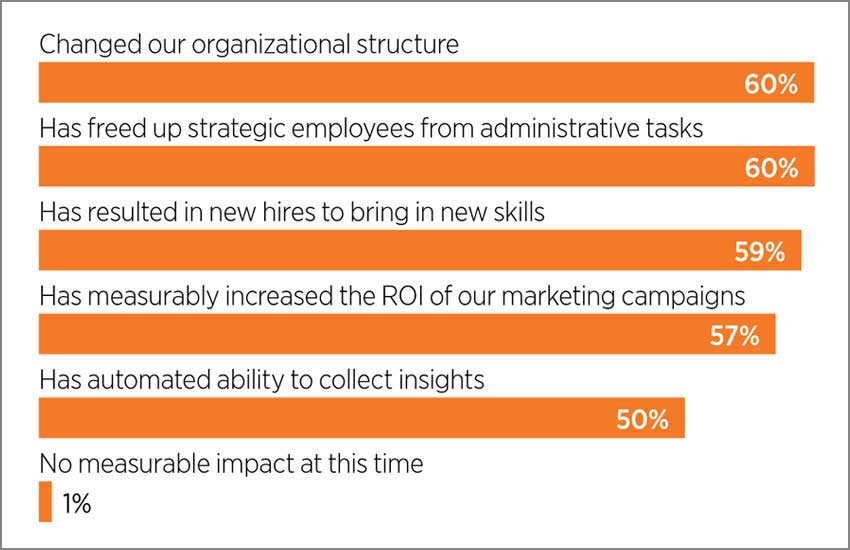 Further, companies need to create a roadmap to help optimum utilization of information for marketing purposes. In addition to this, formulating a data-driven strategy is most likely to leave a positive impact on marketing campaigns. In fact, with fully integrated data and clear roadmap, brands are reaping benefits, like never before, from promotional initiatives.
You have now transformed confusion into clarity
Adopting and unleashing the newfound power of data requires more than just innovative technologies. The prevailing market scenario has resulted into customer journey getting traversed to multiple touch points; be it from a smartphone or from corporate websites. Since, enterprises have realized that customers can connect with the company through multiple platforms, they are focusing more on creating "sessions" around such touchpoints, personalized campaigns that use consistent and updated message that clearly reflects a customer's purchasing journey.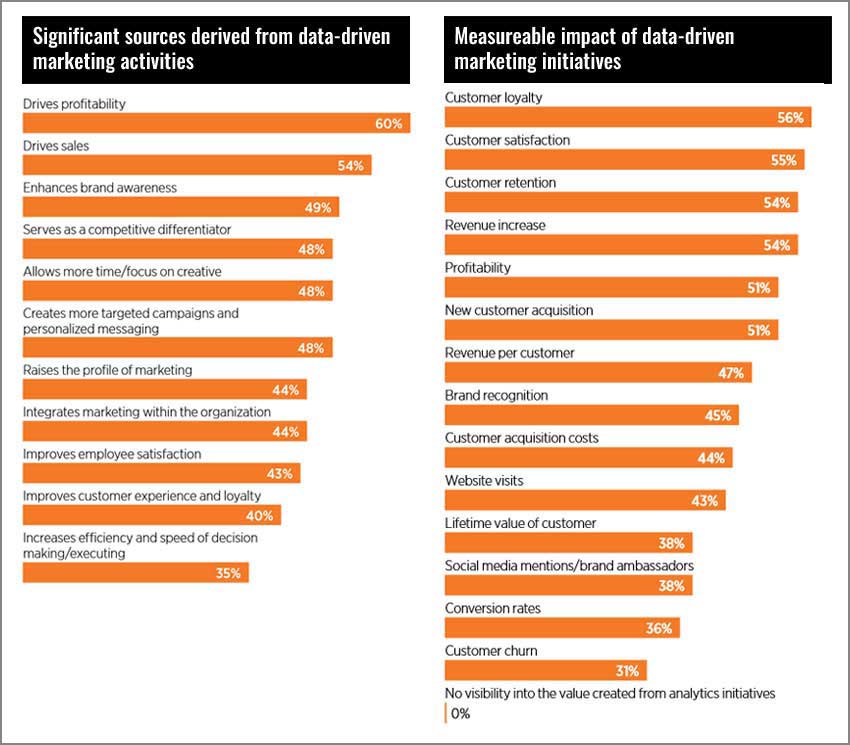 By gaining knowledge about the products a customer views on his smartphone, and gathering the information through their favorite TV show or mobile phone app, enterprises can deliver customized messages to promote the right products.
In the survey half of the respondents cite acquiring right talent as a major obstacle – This lack of right talent makes it difficult to translate insights derived from data into business opportunities. Moreover, there are a large number of marketers who are ill-equipped to understand the data that ultimately shape their campaigns. Therefore, investing time and money in employee training becomes extremely crucial to harness the power of data. It is important to provide decision makers with proper training and support to help them master the power of data. In addition to this, to foster a data-centric culture, marketing leaders needs to encourage better and greater collaboration between key decision-makers.
What the future holds?
Since, organizations are increasingly recognizing the importance and relevance of data-driven marketing; they are making subsequent investments in acquiring necessary talent and technologies. Approximately 25% of respondents invested between $25 million and $50 million in data processing and analytics over the past two years.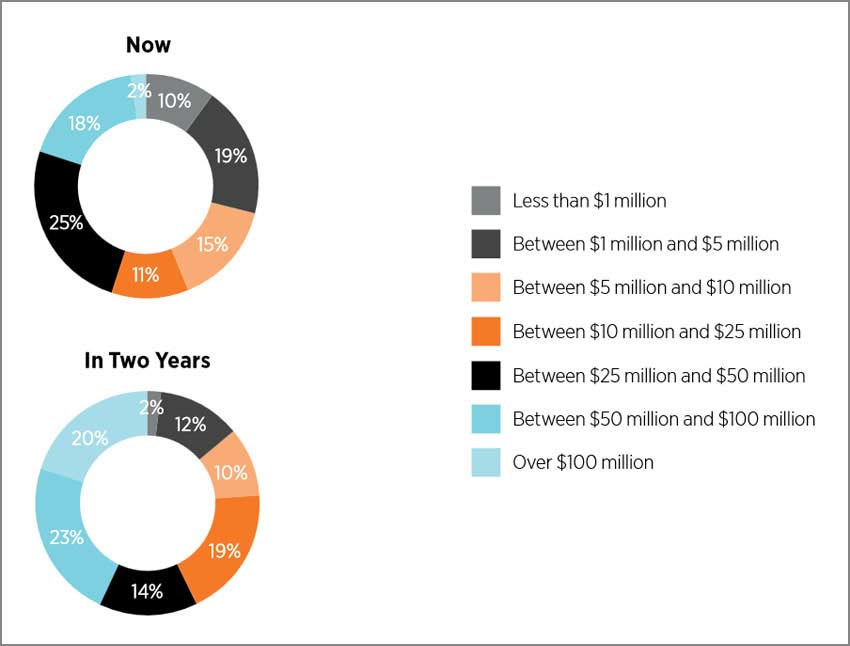 Moreover, personalization will have a greater role to play in helping marketers to reach customers as the chaos increases. Ability to anticipate a customer's query using analytics, a company can quickly respond to queries and grievances.
Takeaway:
The customer journey is transforming, drastically.
Consumers, no longer move along a straight continuum. Instead, with the use of multiple devices and new channels like social media, it is getting harder for the marketers to identify customer journey.
Fortunately, there are a number of steps a marketer can take to stay ahead of the curve:
Reach customers with a relevant message.
Adopt an audience-centric approach in planning marketing initiatives.
Conquer digital marketing scape with a lightning-fast response to the data.
Remember, talent and not tools, will have an impact on data-driven marketing.
Data-driven marketing campaigns are not just meant to engage customers and drive sales. Data insights leave long-lasting results and transform crucial business practices, if executed appropriately.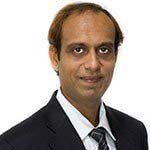 About Author: Ritesh Sanghani is a Director at Hi-Tech BPO for the past 10+ years. Ritesh has worked with several international clients and has executed BPO projects of varying scales and complexities.