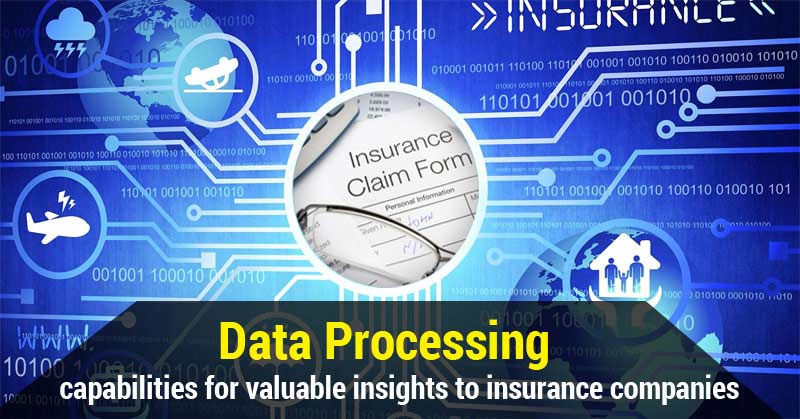 There is a pragmatic shift in the way most business operations are conducted across multiple industrial domains. This changing equations, have eventually resulted into fierce competition – Even the most non-competitive domains like insurance sector is now getting the taste of cut-throat competition.
The extreme competition and volatile nature of the marketplace has posed a set of challenges for many insurance companies. Data-driven decision-making has become the key to gain strong competitive advantage in this volatile industry and that's precisely why, several insurance companies are rapidly adopting data processing.
The insights gained from data processing plays a pivotal role and helps insurance companies to effectively handle some of the biggest industry challenges!
How can data processing help you with insightful business decisions?
1. Learn about market segment and customer preferences
Like every other industry, insurance passing through a transitional phase.
Needless to say, companies that fail to keep pace with this change are at risk of losing a huge market share to their competitors.
It is here that insurance data processing helps you out! Internet, especially social media is loaded with rich sources of data, with most of the information accessible in the real time. A data processor fetches this raw information, processes it and converts it into cohesive formats (tables or charts).
This enables insurers to understand market segments, the current (and future) trends and the customer preferences. With such useful insights, insurers can create smarter marketing campaigns, quickly adapt to feedbacks and can even plan out personalized policies to attract and retain increased number of clients.
You can, therefore, leverage your profits and stay ahead of competition.
2. Identifying risk of fraud
Data is getting voluminous, therefore it becomes difficult to analyze data and identify risk or problem areas.
Claim frauds have become rampant in insurance sector. In fact, it is one of the primary reasons behind immense lose the industry incurs every year.
Statistics show that undetected fraudulent claims cost the industry a whopping amount of £2.1 billion, in UK which adds an average of around £50 to the annual expenses for individual policy holders.
This apparently causes problem for the insurers to understand the common fraud patterns and further predict any potential risk areas. With data processing, you can easily evade this pitfall – Using data processing capabilities, insurance companies gets processed data, which is comprehensible and easy-to-access.
The insurers can detect common practices followed by the imposters, through the consistent and structured database, thus can avoid the potential fraudulent claim.
3. Enhanced customer experience
Data processing plays a very pivotal role in spotting and possibly even predicting trends.
As mentioned in the first point, internet is brimming with data. However, it hardly provides any useful information, as it is mostly in raw or unstructured format. This results into zero understanding of market trends and hence, you might not be able to deliver better customer experience.
Data processing helps you derive valuable insights, as it enables you to perform analysis of customer interactions, behavior and attitudes at the most granular levels.
With the data put in structured formats, you can easily access micro details that can help you go beyond the broad segments and understand the prevailing customer sentiments.
With processed and well-organized data, you can develop a better view of policyholder and therefore deliver relevant and personalized customer interactions for enhanced experience.
The Bottom-line – Insurance sector has been traditionally data oriented. However, with the scenarios changing, it has become crucial to have organized and updated data cache to ensure unhindered view of market segments and trends for better decision making capabilities.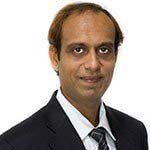 About Author: Ritesh Sanghani is a Director at Hi-Tech BPO for the past 10+ years. Ritesh has worked with several international clients and has executed BPO projects of varying scales and complexities.