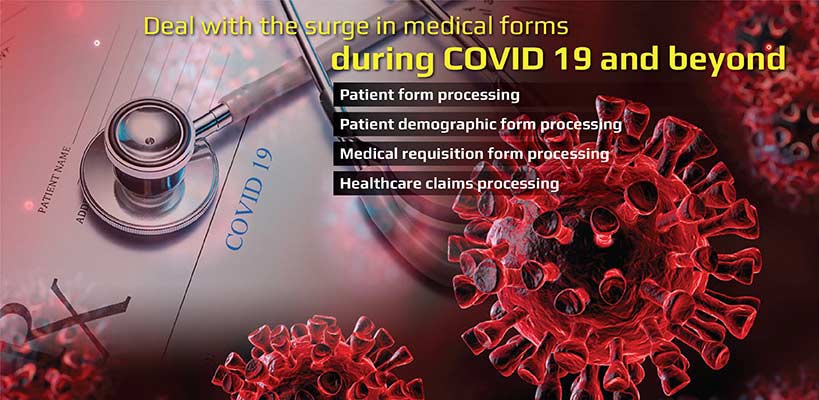 Massive rise in patients affected with Coronavirus has swamped government agencies and healthcare service providers. Robust document processing and data capture solutions help to deal with the surge in medical forms.
Since the first reports of Coronavirus in Wuhan province of China, the global COVID-19 pandemic cases have increased manifold across 100 other countries. Along with clinical operations, business and administrative divisions are facing the onslaught of exponential increase in service demand.
Healthcare service providers and diagnostic lab technicians battle to accurately test and treat every suspected case. And they face numerous challenges while processing medical forms and patient paperwork. Document processing and data capture processes help clinicians, healthcare service providers, and insurance companies deal with the surge of medical cases.
Hitech BPO's robust document processing enabled a USA based multi-specialty healthcare facility to improve the patient care…
Read full story here →
Challenges and industry solutions to streamline healthcare form processing
Patient Form Processing
With the spread & awareness of Corona, people with the slightest of symptoms rush to the hospital for testing. This surge in patient forms for COVID suspects, steps up pressure on hospital resources to transfer data into lab information system, including:
Personal identification papers
Insurance information
Demographic data
Readings from medical samples
Travel history documents, etc.
Data processing outsourcing companies are well equipped to provide effective solutions which include a combination of smart OCR technology and intelligent data capture solutions. Hitech BPO has worked with many healthcare companies over the years to set up automated workflows and processes to manage healthcare data. Our skilled data processing team organizes and segregates vast volumes of patient forms and information in real time with high accuracy and efficiency.
Patient Demographic Form Processing
Identification of patients is very important, but in the wake of such pandemics; accuracy in patient information becomes really critical. Accurate patient data is used for statistical analysis.
All the patient information is supposed to be extracted and processed, fast and accurately. A single missed case due to incorrect detail or delayed processing increases the risk of infection, enabling the virus to spread further.
Patient demographic form attributes:
Date of birth
Gender
Country, postal code, etc.
Ethnicity
Blood type
Family doctor
Allergies, diagnosis, family history, etc.
Insurance provider
Medical history
Emergency contact information
Hitech BPO uses a fine blend of people, processes and automated workflows to facilitate hospital and labs to send patient forms in form of electronic files like emails and fax images. Images of scanned patient demographic forms are transferred via FTP. Highly advanced Optical Character Recognition (OCR) algorithms are leveraged to convert and process documents to a standard format to read and analyze the data.
Medical Requisition Form Processing
Medical requisition forms are also called lab slips, and are used to prescribe testing of particular specimens or samples. With the rise in number of Corona suspects walking in for analysis the number of samples sent out for testing increases too. But tons of medical requisition forms in physical paper form can weigh down all the efforts made to test every incoming sample and patient.
Medical labs, biomedical labs and even environmental test labs battling COVID need the support from offshore partners for robust document processing solutions to fulfill enlisted steps:
Labs upon receiving sample for testing separates the data forms
Send paperwork to service providers for efficiently capturing data
Enter captured data accurately into lab information systems
Labs receive output data files at defined frequency and formats
Other back office processing operations for sample processing services
Technology backed document processing workflows deliver within turnaround times ensures that lab experts do not have to wait for the paperwork to catch up. At Hitech BPO, with our experience of more than two decades working with healthcare industry, processing information in real-time; we understand the importance of accuracy in medical records.
Healthcare Claims Form Processing
The increase in testing and treatment costs most likely will result in tons of healthcare claim application forms. However, because most of the administrative and nursing staff is busy fighting COVID-19; claim form processing comes to a standstill.
Hitech BPO has proven experience in processing healthcare claim forms, medical claim forms, and HCFA claim forms accurately and efficiently.
Document processing workflow at Hitech BPO:
Accept and process claim forms in both digital and paper formats.
Preparation of inventory of all claim forms received.
Claim documents are then scanned, sorted.
Corresponding documents/details attached to claims kit.
Extraction of demographic and other relevant data points.
Transmitting output data files as requested.
Accuracy is pivotal for us when processing patient or demographic data forms for billing purpose, medical testing forms, environmental testing forms and sample testing forms.
Conclusion
Document processing and data capture solutions are a fine combination of experts and technology. Hitech BPO leverages state of the art document processing technologies, expertise, and innovation.
Amidst COVID-19 turbulence, Hitech BPO is committed to provide critical assistance to the healthcare industry. Our document processing solutions facilitate healthcare experts to analyze and conquer this state of crisis. We do the CORONA paperwork for the healthcare industry while they can do what they are best at – saving lives and our world.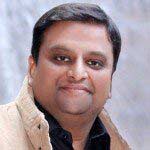 About Author: Chirag Shivalker heads the digital content for Hi-Tech BPO, an India based firm recognized for the leadership and ability to execute innovative approaches to data management. Hi-Tech delivers data solutions for all the aspects of enterprise data management; right from data collection to processing, reporting environments, and integrated analytics solutions.