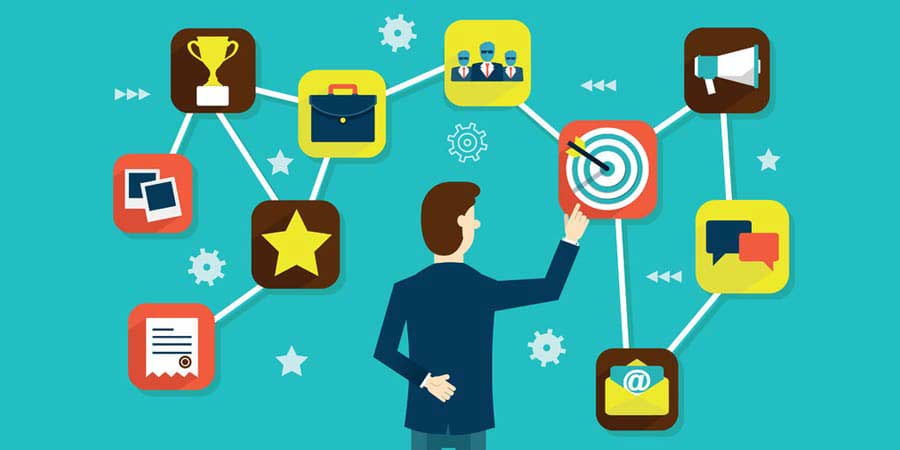 Client persona though based purely on extensive research and solid data in form of facts and figures; upon studying the demographics, one tends to define clusters based on similar characteristics. Important aspects of each cluster are then infiltrated, but only to reach out to a fictional character – the client persona. Having one, several or many of these buyer persona, depends on the type of your business. And it helps your marketing and sales team with content marketing and channelizes several other efforts to convert real people as represented by the persona.
But is this all?
Client profiling or customer profiling has been in the marketing and sales armory for several decades now. But in the same category, and used for the same old purpose of creating a persona and basic demographics. However; the availability of humongous amount of data, and the sophistication of analytics of that data; along with opportunities has brought its share of challenges as well. As against the conventional "spray and pray" methodology, modern marketers are now required to work on more refined and filtered data, which does not block their sales funnel.
You may be in B2B or B2C business, the need of the hour is to understand client's psychological process. Every single client, before making a purchase or opting for a service, either from you or from competition, adheres to a predictable decision-making process. We call it the client's journey, and it has emerged to be the most critical part of client profiling.
Data collection for creating client profiles
We provide 360 degree customer profiling solutions along with segmentation and customer analytics to get a complete view of your customers' behaviors and preferences. Data points that our analysts require, certainly, for clearly identifying:
Client demographics
Psychographics & behaviors
Understanding their background story
Dream destination and future story
Knowing their objections & risks
What a day in the life looks like for them
How to find all this data and that too, accurate one? That might be a lot of information to gather. But our data mining experts do it to glean clarity about exactly who your perfect client or customer is. It will make everything about your sales and marketing, a lot simpler and hence easier.
How do we find information required to create that ideal client or customer profile?
1. Assessing internal data sets
Google analytics, social media analytics, insights derived from email marketing analytics and of course the CRM data, that your company has gathered, is first assessed to gather information.
2. Create a report card
We are not kidding, but the next that our decision analysts do, is to grade each of your clients; and evaluate them on parameters like:
How easy they are to work with?
How much your company likes them?
How much profit did they generate for your company?
How often they buy from you?
How often they buy from competition and why?
Do they refer others?
How did they find you?
How quickly do they pay?
Upon completion of the grading process, we bring in all Grade A clients together, and start looking out for commonalities among them. Then is the time to add the most profitable clients with Grade B, to that pool and then compare common traits and descriptors.
3. Gathering psychographic data through surveys
Being an enterprise, you are well aware that surveys are a great way of gathering information required about clients or customers or buyers. By sending out surveys, you can ask your current and ex clients to opine about their experience with you or your company, brand, staff, services and the marketing efforts to reach out to them. Our vast data collection and processing experience tells us that feedbacks provided through surveys tend to have answers which are more honest and accurate. Our data scientists gather data from the surveys your company conducted.
If in case you people are yet to send out a survey to your clients; our data modeling experts can be of great help in assessing exactly what type of data you should be looking for and what is it that data would reveal about those respondents.
4. Interview with Grade A & Grade B clients
This activity would have helped you learn a more about them. Also make them realize how interested you are to learn about their customer journey with you. Further we analyze the data gathered in form of answers to soft, touchy-feely questions like:
What are your dreams in life?
How have our products or services changed your life or business or both?
What is it that we can expect; you would convey other buyers unsure of buying our products or services?
What is it that makes us different from our competition?
What is it that you are most interested in?
What is that you are struggling with and can we be of any help to you?
What are the offerings you wished we made and why?
Our data modelers, on the basis of your business model, could advise your enterprise as and when required wrt framing the questions and making amendments – if required. This is of uttermost importance as the success to these interviews depends on how focused can you keep their experience related to you, your business, brand, product and services etc. so dreams are not literally dreams that we ask about, it is about their dreams related to the paradigm we are associated to.
5. Data from networking events
Data gathered from talking to people, you wished were your clients, about what are their needs relevant to your products or services – comes in really handy for analysis. Our data mining experts will collect data on customers who are following companies alike, and will dig in deep for those who are engaged and like, comment, share and retweet. Statistical data modelers backed with sentiment analytics experts; can come up with questions you can post on social media. This entire activity has proved to be a complete game changer for a lot of our clients in the USA, UK, Canada, Australia and the Middle East.
Wider audience you try to speak to, diluted your message becomes
It is a proven fact that broad marketing messages have never succeeded in appealing to anyone. The wider the audience you try to convey, the more diluted your message becomes.
Investing time and resources into creating a specific, detailed and powerful customer journey, is what you are doing to create a roadmap for all your marketing and sales activities. It gives a definite definition to who should speak to, what they tend to hear to at every individual phase of their journey with you, and what all customer experiences you can share with prospect clients to attract their attention and create a resonance. Client profiling, as a journey and not as a mere persona, would cut down on your marketing costs and increase sales – giving you a profitable growth.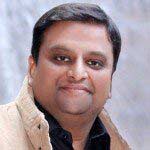 About Author: Chirag Shivalker heads the digital content for Hi-Tech BPO, an India based firm recognized for the leadership and ability to execute innovative approaches to data management. Hi-Tech delivers data solutions for all the aspects of enterprise data management; right from data collection to processing, reporting environments, and integrated analytics solutions.