"Business Process Management is a structured, coherent and consistent way of understanding, documenting, modelling, analyzing, simulating, executing, measuring and continuously changing end-to-end business processes and all involved resources in light of their contribution to business improvement"
Now that the definition is emphasized on, let's see how developing a "process mindset" will help in making BPM – Business Process Management, a success. Merely being equipped with the right kind of software and methods is not what helps an organization to achieve and sustain process based management. It is a systematic approach to tirelessly chase organizational performance improvement. So we can say that it is a mind game where "to do process" an organization and employees need to 'think of process'.
If the organization is process-centric, undoubtedly all employees will be well aware of their roles and responsibilities in the execution of a range of processes. They are inclined to look at their roles from a bigger perspective of creating, adding and delivering value to their customers, internal and external, by improving cross functional processes as well; an arrangement we know as process-based management.
1. Mindset or toolset
"Tools and techniques on their own cannot create a viral speak of the idea of process-based management"
Process based management that is effective and sustainable, is a result of 90% mindset and only 10% toolset. Usually most of the organizations have their sole focus on the 10%, but at the cost of rest 90%. It is debatable that the belief of mindset/toolset ratio may vary to 80/20 or 70/30 & not 90/10, but all said and done; having an appropriate toolset though is necessary, does not suffice for success.
The reason to this disparity, is that tools and techniques on their own cannot create a viral speak of the idea of process-based management. Heart and mind play a vital role. Toolsets comprising of software systems, methods, and techniques are more than important, however; they don't form a critical part of this strategy.

If organizations are measuring their success based on the number of models drawn, aptness of process architecture, identification of number of processes or the sophistication of automation; they are doing it wrong. Any organization can claim success, only if the performance of that organization has demonstrably improved by taking "process" as the main mindset. A process mindset, all about achieving significance of effective process management & improvement; must be about improving the overall performance of the organization. The idea of Process based management, with resonance across an organization, will likely gather shared mindset to successfully build its practices.
2. Adopting process-centric management
"Adoption of process-centric management by organizations, teams or individuals depend on the thought process, of what will happen if they do."
It is not at all like attracting devotees to a theory, instead it is like creating and sustaining change in the way work is conceived, executed and managed across the organization. It's a situation where every single employee across the organization, is well aware of his/her contribution towards cross-functional processes that are delivering value; and this results in process management excellence.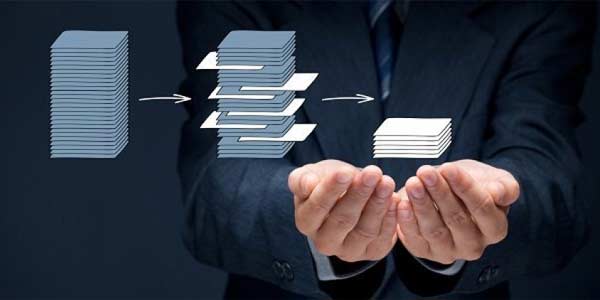 On the organizational part, declaring a commitment to "operational excellence" would not suffice; as it is a pure implication to work hard and put in more efforts to keep those poorly designed processes – operational. Constant efforts are required to be made to enhance and improve the performance and not the heroic struggle to correct process flaws.
Organizations which already practice process-based management have it embedded in their culture, whereas for those who are not at all mature when it comes to BPM; the idea of process does not even exist.
The more an organization thinks of process-based management, it helps in developing the thought process of individuals and enablers to think about cross-functional processes. These thoughts end up as practical activities which decide the course of process thinking. And, as time passes; application of process-based management becomes the norm for an accurate organizational culture i.e., "the way we do things around here".
3. Time is not money; time is everything
"Waiting for that right moment, when everyone is ready to walk the journey; can never be the winning strategy."
Companies should be all set to take up the journey to process-based management. It is a change that is not only about organizational culture, but is also about the logistics of improvement and process management. However; developing a process mindset is not that big a task, and needs your employees to exercise their will power. All what organizations require is a well-designed and deliberate plan for developing the process mindset of employees.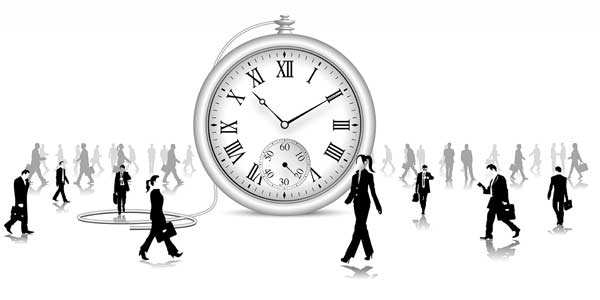 Absence of a measurement-friendly culture can prove to be a road block to robust and sustainable process improvement.
Organizations where performance measurement is about finding the one to be blamed, and policing those who are caught doing something wrong; employees do not welcome additional performance measures with open arms. Hence; acceptance of measurement as an exciting pathway to performance improvement must shape up as process-based management to succeed. The more it is about "our job" and not about "my job", and how all employees and stakeholders collaborate to do the work appropriately – can and shall make all the difference. Consistent efforts by all involved in improving and generating quality outcomes are the crucial factors to the process mindset.
"That never ending search of 'better ways' and the motivation to constantly improve quality should become the DNA of that organization"
If the organizational environment is static, process mindset seems inconvenient. It is so because consistent process improvement is a result of constant and significant changes; and change that is constant does not suit every organization and employee.
4. It's all about process improvement
"It is not about making recommendations, but is all about making that well awaited and required change."
For this kind of process improvement, controlled and well-designed actions are mandatory to reap benefits. The difference between adhoc efforts for process improvement and a systematic approach which keeps on churning out opportunities for process improvement; is the absence of process mindset.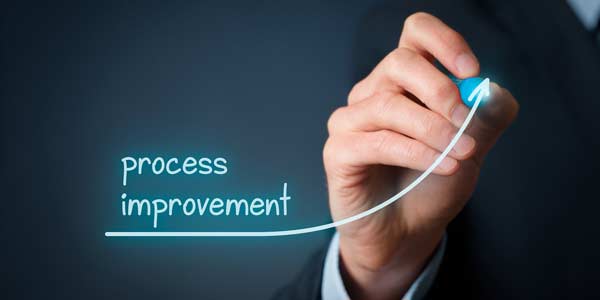 Mind well, for creating a process mindset; one not necessarily needs to correct the defects in staff motivation. The fat that some or most of the poorly designed processes are managed well is just because of high level of motivation – isn't it? In several cases the staff is required to be highly motivated to put in those extra efforts to make the process work effectively and efficiently. Data processing can only succeed if the employees are aware of its importance. They should not we given additional tasks of doing it; and instead data processing companies are called upon. This is why an organization needs to develop the process mindset of its staff, and not be critical of them.
The way in which work is described, measured and managed is supposed to change, and the staff is to be informed & included in the activity, so as to create a collaboration that creates value. Staff members should be imparted the training and experience which would allow them to work effectively in an organization with a well nurtured and developed process mindset.
5. Develop "process mindset" by "changing minds"
"If we want to improve our success ratio in attaining and sustaining effective process-based management, process thinking needs to be drilled down religiously in organizational culture."
Active leadership and development plans, can cultivate a process aware organizational culture, & pave path for successful and sustainable process – based management.
The aim here is to employ development strategies to make the organization reach a point, beyond which process thinking is a norm. It triggers the viral spread of the process idea, which is designed and developed, in accordance to organizational needs. Also to make it happen, everyone involved should be required to see for themselves the purpose in the theory and practice of process-based management. Process based management ideas do help in making day-to-day work life convenient and better.
Changing minds is not a one-time activity, or a single series of time bound activities. Constant emphasis on reminding everyone "why process thinking is important" is mandatory. Next step is to ascertain if the entire activity has gained genuine and fruitful benefits.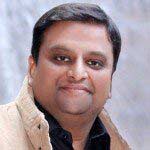 About Author: Chirag Shivalker heads the digital content for Hi-Tech BPO, an India based firm recognized for the leadership and ability to execute innovative approaches to data management. Hi-Tech delivers data solutions for all the aspects of enterprise data management; right from data collection to processing, reporting environments, and integrated analytics solutions.