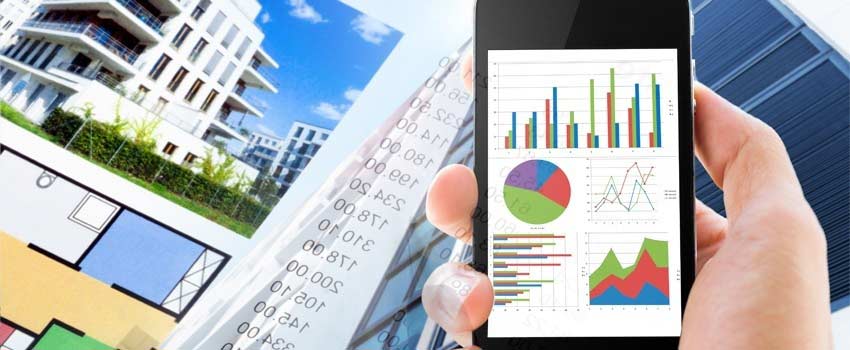 Real estate directors have realized that they have neglected their data quality, knowingly or unknowingly. But now with perceived competitive advantage as the awakening, real estate data that is aggregated, mined and referred to is like a ticking time bomb.
It is so because the question for realtors is "how to put the real estate data at work, & how fast they can make their data available to the employees to serve customers and also to end clients who would want to check out the details on their online real estate portals or on multi listing sites – MLS." And all this is at stake due to the sub-standard quality of their real estate data.
Real Estate data, what should have been done, and now what could be done?
Ideally, appropriate time and money should have been spent on real estate data entry. See its high time realtors come out of that Do It Yourself approach. They should have accepted the fact that entering details from real estate documents such as land and property characteristics, property ownership information, property tax payment status and history, property sales information and history, grantor / grantee details, uploading and checking on to the property photos, building sketches, legal descriptions and many more; needs a different set of expertise and time – one they don't have & second they cannot afford.
Now that it was not managed in the first place, does not mean it cannot be done going further. Real estate markets across the globe, irrespective of prevailing market dynamics & whether they are flourishing or collapsing; always will have new buyers – ready to spend and sellers on a look out to optimize their investments. Appropriate real estate data processing is the way out; it is that ray of hope for realtors to design and develop data driven strategies.
Enlisted are few big questions and answers to them; about your real estate data:
1. Making my real estate data available online to my client's, how will that really help?
Realtors can stick their head in sand – if they want to; upon asking such a question. They need to think of Google, MLS and many more; as they proved their worth with help of accurate online data. Your real estate data has the potential to make you "THE" real estate brand. But for which, you need to make cleanse your real estate data to bring it up to that mark of accuracy.
2. Is my data equipped to attract new audiences?
Nothing wrong if we ridicule the belief that obviously related business lines and professionals such as engineers, architects, contractors and construction companies do not need this data. They need this data as much as owners, sellers, buyers, tenants and others do.
3. How frequently real estate data advisors should mend my data – daily, monthly or yearly?
This is a redundant question already. It is the age of real time data management – isn't it? Don't forget, real estate data is no different from stock market; data dynamism is similar. The need is to manage data on real time basis. With data processing experts for hire, it should become a routine for any real estate agency. Remember; data is more relevant and valuable if it is true and accurate, but is yours?
4. What does automated real estate data management and innovative real estate data mean?
All your competitors are either hooked on to or have plans to join the bandwagon. They make data work for them and not the other way round. Also with third party vendors like Google, it's going to be big trouble – if you do not opt for it immediately. Yes, the need of the hour is to adopt smarter, faster, cheaper and efficient ways to monetize your real estate data. Others are creating the data market for real estate – without you.
5. With accurate data in place will my real estate company / agency, be able to impact real estate market locally, at a regional level or on a global scale?
Without accurate data if you have still survived all these years, you have the right to be on "Cloud 9". By the way it is called "the cloud". If in case the data is accurate and appropriate, it can be further syndicated into "the cloud". It can further be pushed to one and all whosoever sees a real value to the data.
Along with sales and tenants, also think of public property and tax records, think architectural and engineering data, too. It is time the real value of real estate data is determined to its fullest. Not going off-track, however; you can think of sustainability, HVAC, economic development, tax, mapping, BIM, LEED, lifestyle, demographic, etc., etc., and much more from your data – your real estate data.
6. How would accurate real estate data position me in the real estate market place?
Yes, it certainly will well position your real estate company/agency in the real estate market place. Your data not only will help other industries and professionals like architects & contractors to reach out to you, but also will give your customers an insight in your data, which again in turn will help you with details of their prices, choices, access and much more.
7. How as a real estate property dealer/agency/company; should we confront this data challenge?
Now is the time to address the data question, as being from the real estate industry you will inevitably have to face it. Do not just spend time thinking about it sitting in conference rooms, just to create a list of "best practices".
Considering the digital landscape, where commercial and business value of data can be derived in so many unique ways; it is important to conclude with decisions, execution or absolutely nothing? Decide on to who would take the intellectual lead, what other critical decisions should be made, how will these decisions and executions, help your digital commercial real estate brand to not only survive but thrive in the real estate market place.
This is one of the ways of doing it, or you can step aside and watch – the choice is completely yours.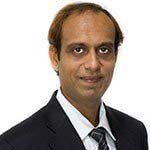 About Author: Ritesh Sanghani is a Director at Hi-Tech BPO for the past 10+ years. Ritesh has worked with several international clients and has executed BPO projects of varying scales and complexities.