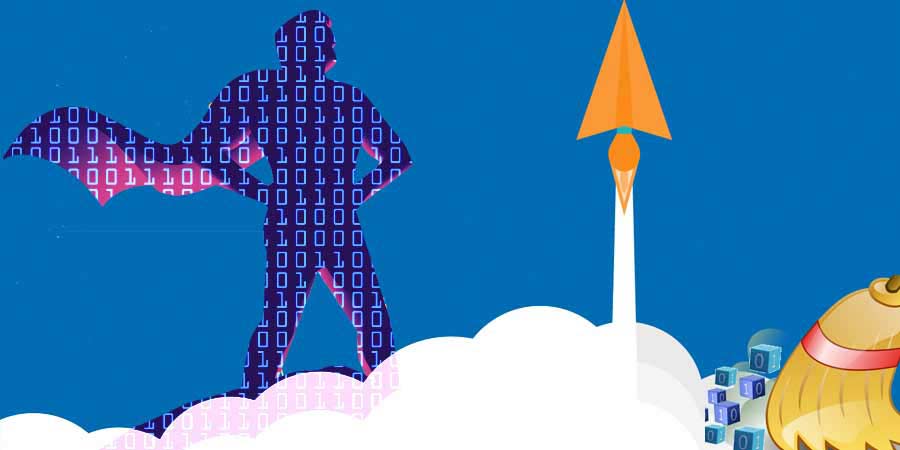 Time and again it is proved that the data an enterprise or business uses for effective lead generation is and will always be the single most important factor. It determines the outcome of not only a marketing campaign, but also the overall sustainability and success of any organization is the quality of data.
We always see that typical sales cycle, where the account manager/executive and the BDR/SDR in the sales process receive applauses and incentives for winning over a sales deal. But that is not how things should be? This may seem to be bias, coming straight from a hardcore data management company; but no one in the sales team thinks about how they got all that clean data which helped them crack the deal. None of them ever acknowledges, giving credit is a far-fetched possibility, that glorious data cleansing process indeed made all the difference to their performance.
As an organization marketing your products and services is very important for lead generation, but more important than this is the quality of data that is used for marketing. You are required to be equipped with the right kind of data to get you right kind of leads to generate the right kind of business every time.
Spray and pray to get leads
Emails are free and so why not send them in tons, but you can be rest assured that this old school marketing technique is no longer effective and shall not generate business leads for you. Back those days, the technique was to send direct mails in bulk and then wait and watch what happens. None of the companies or enterprises these days can afford the printing, posting, manpower and bandwidth expenses for this activity; which doesn't assure you of results.
We as a leading data analytics company refrain our clients from doing so as we know that if bulk mailers are sent, it becomes nearly impossible to determine which messages resonated or which offers or products succeeded. It is so because a mix of industry verticals, titles, geographies, etc., fail miserably in portraying the effectiveness of your efforts.
Secondly, by sending irrelevant messages to clients, for sure reduces your chances of getting through with the right message later on. Customers would either unsubscribe or they divert you to their junk folder. Remember that old saying…"you only get one chance as a first impression".
Evolution of marketing landscape
There have been huge advancements in the marketing technology solutions over years. The reason behind using the word "solution" instead of "companies" is due to the fact that some of these companies are included multiple times in different categories. Firms or companies like Adobe, Google, IBM, Microsoft, Oracle, Salesforce, SAP; are the ones which you might encounter several times. However; the eye-catching progress happened since year 2014.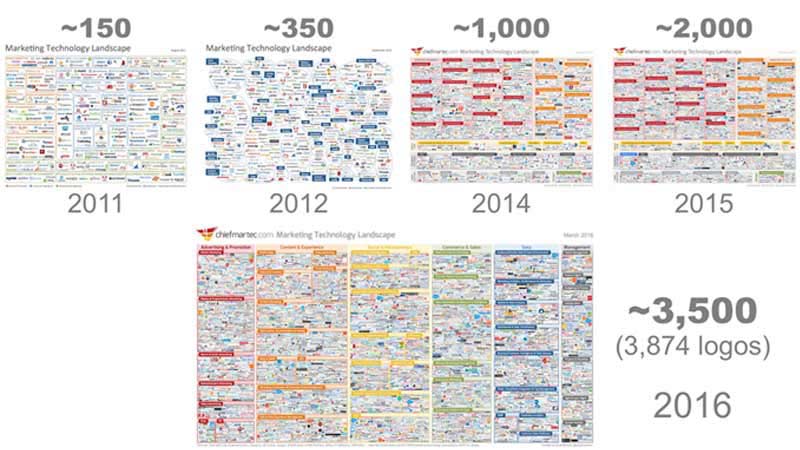 Source: Scott Brinker/Chiefmartec.com
But all these tools and advanced technology can help organizations succeed with increased lead count and conversions that ultimately drive ROI; only if they are riding the horses of clean and quality data sets.
Poor data hygiene
GIGO- garbage in garbage out is the rule applicable here. Customer database of any enterprise approx. has:
20% duplicate lists
20% either have unsubscribed or blocked you
45% are public domains
05% typo errors in the domain name (emails which surely will bounce)
05% will have parenthetical sales notes in the first name
05% will receive signature and contact info of your sales person who is no more onboard
Imagine sales and marketing teams, of course with help of aforementioned tools, wasting more than half of their time shifting through hundreds of thousands of names in a particular database to be converted to quality leads. Trust us; handling humongous amount of data is not a glamorous task though it certainly eases the workload on nearly everyone across the organization, and making their jobs easier.
What do you think can dent a potential marketing campaign? It's the data. What will it take for enterprises to understand that they should allow only clean data in their systems, keep it cleansing, and segment it adequately. So we are back to square one, how to attain cleaner data that drives quality leads into the sales funnel and ultimately increase ROI? This is where our more than two decades of expertise and experience in data processing as part of our data management solutions; comes to your aid.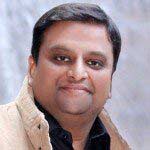 About Author: Chirag Shivalker heads the digital content for Hi-Tech BPO, an India based firm recognized for the leadership and ability to execute innovative approaches to data management. Hi-Tech delivers data solutions for all the aspects of enterprise data management; right from data collection to processing, reporting environments, and integrated analytics solutions.