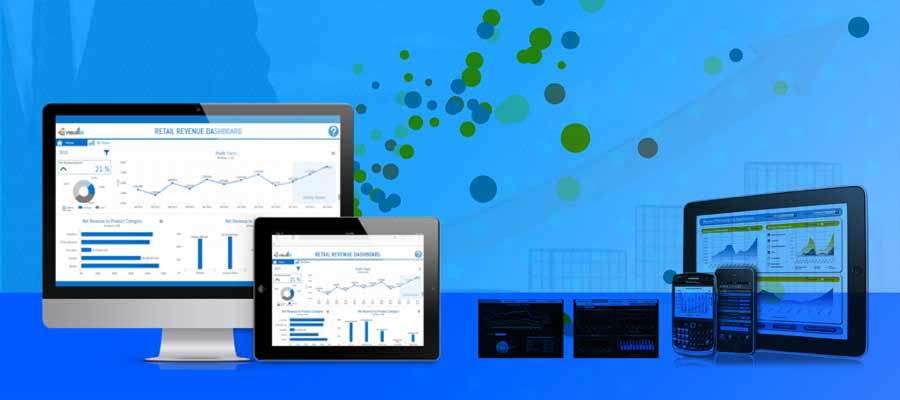 One of the biggest challenges for designing effective and actionable dashboards is accurate data management by expert data processing teams. And all this is to obtain "good" data. A company is required to collect a substantial amount of data from a wide plethora of sources which fit in the dashboard requirements. The accuracy of data also plays a critical role, as if it is not accurate, any and every conclusion that is derived could be biased or skewed.
But assume, the company hire best data processing service, and reaches out to solid data; but does that guarantee success of their dashboard? Unfortunately, they are likely to fail miserably. It is like having all the ingredients of an apple pie in one kitchen, but lacking the ability to cook them appropriately.
Dashboards for businesses are usually created on the move, with data getting added just because different individuals in a company want different numbers to be displayed. At times it is done because there is some white space left, which is not being used. All this put together invites a situation where reading the dashboard becomes cumbersome, as is full of meaningless non-relevant information, ultimately making the dashboard useless. This article is an effort to showcase 6 best practices to be followed when building and designing a useful and actionable dashboard for businesses.
1. Who is your target audience?
Ask yourself some simple questions like "Does a CFO really need to know the servers are operating at more than 90% capacity?", or "Does a CTO really need to know what revenue did the company generate on a quarterly basis and is it aligned to the expected ROI?". It is crucial to think about the audience the dashboard is being created for. Designing the most effective dashboard needs you to target a single type of user, and requires displaying data specific to that use case.
Is your dashboard going to be used by the marketing team to monitor daily activities, or is it going to be used by the accounts receivables team to monitor the company finances? It's important that one ensures that the dashboard consists of data which is specific to a single audience. Unfortunately, this important aspect is usually overlooked, and dashboards are designed with a mix of data; where some of it is relevant to one audience whereas some to a totally different set of audience.
2. Which dashboard type fits your business needs?
There are three types of dashboards that are usually designed and used, and each of them performing a specific purpose.
Operational Dashboards
Strategic / Executive Dashboards
Analytical
Operational dashboards display data which facilitates the operational side of a business. For a business with an inside sales function, creating a dedicated sales dashboard which portrays the number of calls made and number of appointments booked; proves really helpful. But a dashboard with the same kind of figures would be of no use to a business with a website. Instead, designing a dashboard that helps in monitoring server uptime and utilization would be great. It will ensure that the website remains up and running. Think of operational dashboard as monitoring the nerve center of your operations, providing actionable insights with help of real-time or near real-time data.
Strategic or executive dashboards are the ones which are mostly used to provide Key Performance Indicators – KPI, which a company's executive teams track on daily, weekly or monthly basis. The inclination companies have for using strategic dashboards is because it portrays a high-level overview of the state of business and the opportunities the business is likely to face; including:
Costs (vs prior period)
Headcount (by department)
Periodic revenue (vs prior period)
Sales pipeline
Analytical dashboards are designed to portray strategic or operational data. Also, these are known for the offerings they provide in terms of drill-down functionality, empowering the users to explore more and more data for deeper insights. Usually, it is observed that most of the dashboards are equipped with this feature when it is not required. There's no point providing it, just because you can.
Always remember, different user groups need different types of dashboards. A marketing manager may need both, the strategic and operational view of their data; but still creating two separate dashboards for this is recommended.
3. Use space wisely & Group data logically
The company logo or a navigation tool is placed on a dashboard on the top left-hand corner, and it is a usual practice. But it is not a good dashboard practice, the reason being top left-hand corner being the most important part of the screen for your dashboard. Most of the western languages read from left to right and from top to bottom, which means reader's eye will start its journey with discovering something new at the top left-hand corner.
A well-designed dashboard is the one which ensures displaying data in logical groups. If a dashboard is required to accommodate sales pipeline along with Financial KPIs, the best thing to do is to see to it that the financial data is displayed next to each other. Display the Sales Pipeline data together, but in a separate logical group. Ensure grouping by the department or functional area, and include:
Finance (Actual and forecasts)
People
Product (Inventory, development)
Sales/Marketing
4. Check data relevancy to target audience
Executive dashboards are known to cater to different audiences at the same time. But utmost care is to be taken when displaying data relevant to audiences. Think of scope and reach of the data including:
The whole company
By department
Individuals
Suppliers
Ensuring you understand the audience before designing, and also their scope of their requirements; helps a lot. In smaller organizations, executive dashboards usually include KPI data across departments. But in larger enterprises, each department has its own executive dashboard.
5. Present the most important metrics instead of cluttering it
In that attempt to impress a wider audience, dashboard designers include more and more data points, ultimately cluttering it. Cluttered displays deflect the focus from the message to be conveyed. The beauty of it is that some of the dashboards are cluttered with useful and relevant information, whereas some of the dashboards are cluttered with useless and irrelevant information. And we hope you agree that none of this situation is desirable.
Every dashboard has a different amount of data that is required. An executive dashboard may only require six to eight numbers, whereas the numbers required in an operation dashboard may go above 15 to 20. There are no thumb rules to follow, but ensuring that everything that is displayed is relevant and meaningful to the target audience. Adding graph or text just because you can do it, is not at all advisable.
6. Don't allow the data to get stale – keep refreshing it
Dashboard designers should see to it that their data is being refreshed in a timely fashion. It saves their time during development. Why go through the tedious process of sourcing real-time data when the need is of weekly feed. This also will ensure optimal performance once the dashboard is live. Refresh rates on dashboards include:
Daily, weekly, monthly
Real-time (or near real-time)
The one thing that needs attention here is that where executive/strategic dashboards require data to be refreshed at less frequently, operational dashboards always need data to keep refreshing in real-time or near real-time basis.
Final Word
It's a myth that dashboards are a mere user interface, which allows access to raw information. In fact, they are a filter and a platform which helps organizations to get the most out of their "good" data. Thinking carefully before making a decision, and auditing that decision as the company uses those dashboards is the best way of doing it; as something better may have evolved.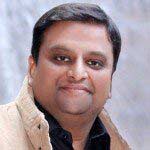 About Author: Chirag Shivalker heads the digital content for Hi-Tech BPO, an India based firm recognized for the leadership and ability to execute innovative approaches to data management. Hi-Tech delivers data solutions for all the aspects of enterprise data management; right from data collection to processing, reporting environments, and integrated analytics solutions.