Your Customer Data has Hidden Value
Posted by Ritesh Sanghani | Posted on: February 29th, 2016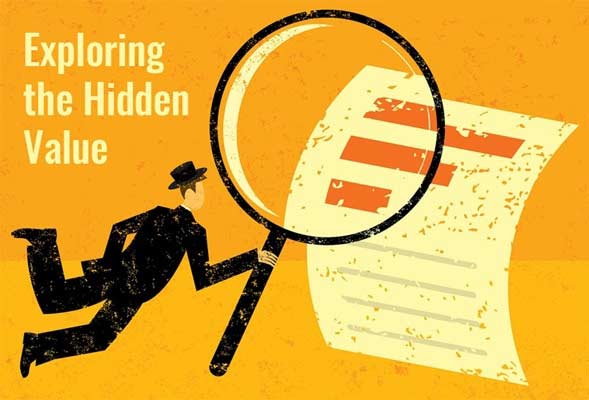 Slow world economies and ever-changing customer preferences have made the global business scenarios highly complicated. Catching the right nerve, indeed, demands lot of efforts and holistic approach to tap unexplored business landscapes. Businesses need to broaden their horizons and look beyond the legacy data to gain a 360-degree understanding of the customers' journey and market-trends.
360-Degree Customer View
In order to gain a better understanding about the existing market-trends and customer demands, business executives, are placing great emphasis on having a 360-degree view. Creating a panoramic perspective requires lot of time and efforts. To begin with enterprises need to be up with data collection and its consistency as well. Also they need to ensure that data gets delivered to a consolidated database, from which it can easily be accessed for further processing.
In numerous instances, a data warehouse becomes an ideal environment. Typically, every information captured via multiple online channels, CRM, call-centers, campaigns, etc., is structured and collected in the warehouse. This allows the company to draw maximum possible conclusions for optimization. However, this too comes with numerous challenges to gather "good data" considering the velocity, volume and variety of data.
Exploring the Hidden Value
Even if you somehow manage to deliver and store the data within a consolidated data-bank, the question still remains – How to discover and unlock the hidden value of customer data? Traditionally, the analysts and data scientists defined a hypothesis, based on various events, they find to be important. Events that lead to churn or conversion, they gather data to evaluate if factors like income and the event correlate at any point. Hypotheses validation is often an iterative process, which usually takes a lot of time. In fact, they spend approximately 70 or 80% of their time on preparing the data.
Data Dimensions
With the rise of IOT and web resources, massive amount of data gets added to the traditional sources. This makes data processing even more complex. Moreover, it even runs the risk of getting unnoticed, especially when the data is inadequately structured or the customers are high in the conversion funnel. The more elements the data possess, the more complicated it becomes to fetch valuable insights, making it difficult to create substantial business value.
Fundamental for Data Analytics and Discovery
With smart data solutions and technologies, slowly capturing the market, data-related challenges have become easier to handle. There are several discovery platforms, which makes identifying a particular pattern, even from the vast amount of data, a cake-walk. Data analysts and scientists utilize the information to perform thorough analytics and determine the real value of several variables within the customer journey. However; for these platforms to achieve maximum potential, right infrastructure that is capable enough to cope with the high volume and varying velocity of the data, needs to be in place. This of course your business process management partner is equipped with.
How will you unveil the hidden potential of your customer data?
Ensure data is gathered from all relevant sources – Omni channel.
Store the data in an environment that is powerful enough to process it and massive enough to store it.
Run a discovery platform to determine which variables will impact the most on the crucial events of the customer journey.
Create a predictive model to predict which visitors will match the variables.
Take actions to optimize this customer journey to improve conversion.
Now is the time to act, to optimize your customer's journey and improve their experience.
About the Author:
Ritesh Sanghani
is a Director at Hi-Tech BPO for the past 10+ years. Ritesh has worked with several international clients and has executed BPO projects of varying scales and complexities.