Predict Market Trends through Data to Grow your Publication!
Posted by Ritesh Sanghani | Posted on: November 24th, 2015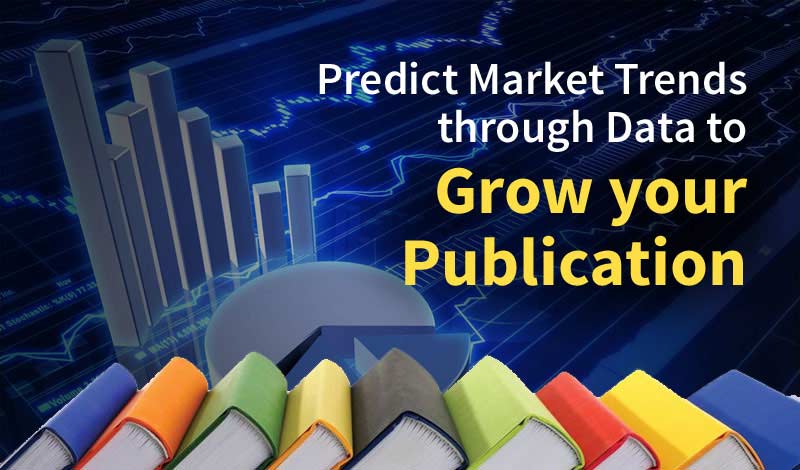 Are perennially plummeting circulations/subscriptions giving you a though time? Is the emergence of new set of content aggregators posing a challenge for your publication? Have you figured out how to address the short-attention span of Gen-Y readers? – These are some of the blazing issues affecting publication industry, and believe it or not, they are the tip of the ice-berg!
For years, publication industry was considered to be a non-competitive domain. However, now things have changed drastically. The publication industry, be it traditional newspapers or new-age e-magazines, is now greatly relying on data processing.
Fierce competition and rapidly changing technological landscape has presented a new set of challenges for publication industry. Data-driven decision-making has become the key to success for publishers and that's precisely why, publication houses are rapidly embracing data processing and analytics. Professional data scientists process and simplify fragmented & incoherent information collected from various random sources, making it more organized and coherent. Analysis of this data helps in creating insightful and actionable predictive models for better decision-making.
How data analytics services can turn the tables?
Data processing professionals examine the raw information thoroughly and convert it into useful insights. They do this by capturing & crunching the massive data to extract and segregate effective information, giving you a clear perspective for better decision-making.
To get a better understanding, let us see an example. Circulation of your magazine is dropping drastically. Now, you want to look into various aspects that led to plummeted circulations and devise a strategy to boost up your sales.
You gather relevant data from various platforms, but is it enough?
Does this data give you a 360 degree view?
Certainly not, as the data that you gathered might be unorganized and extremely incoherent, resulting into a very vague picture. This definitely leads your business nowhere and affects your decision-making!
Instead of relying on raw data that you gathered, partner with a data processing company. Data processing experts process the very basic and incoherent information, to make it easy to understand and derive sufficient business insights out of it.
The data presented to you after processing is in easy-to-comprehend formats like charts or tables, thus providing you with a clear perspective about the readers' preference or current market trends that are affecting your circulation. With this knowledge, you can take effective steps and give a thrust to your reducing circulations.
Moreover, when data is processed and analyzed, you can gain considerable insight into your market segment and predict the future trends to leverage your business growth.
Also, you can easily identify your target audience, addressing their unique preferences. This way you can retain your existing and loyal audience/readers.
Data processing does not simply help you stay strong in the competition; it even helps you to expand your business. You can also easily catch the nerve of readers, belonging to a particular region and thus design effective content strategies. Tracking region wise trends helps you create a strong presence amongst your readers.
Data processing and analytics make a publication stay strong amid cut-throat competition with insightful data like readers' preferences and current trends.
About the Author:
Ritesh Sanghani
is a Director at Hi-Tech BPO for the past 10+ years. Ritesh has worked with several international clients and has executed BPO projects of varying scales and complexities.