Four Tips to Lower BPO Outsourcing Costs
Posted by Ritesh Sanghani | Posted on: May 8th, 2014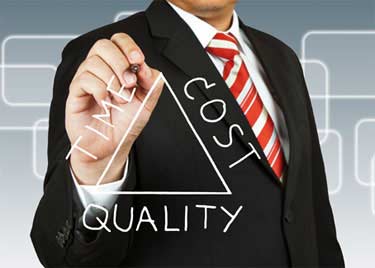 With BPO outsourcing emerging as a reality for modern businesses, what do you think is the key to minimize the costs? In ever-changing business environment today that is dramatically pushed by costs, organizations consider it most effective to outsource specialized services in key areas and address the issue of lack of infrastructure, skill shortage, and huge costs.
With BPO outsourcing, enterprises can focus on core business operations, while getting expert services for non-core areas, which play a major role in improving productivity and efficiency.
However, as BPO outsourcing is turning out to be an unavoidable truth for companies, the cost involved is also increasing at a rapid pace. Considering this, enterprises are seeking choices for minimizing their BPO outsourcing needs.
Discussed here are 4 major tips that can help you lower your cost of BPO outsourcing.
Process Methodologies and Standardize Applications:
The best way to minimize your BPO outsourcing cost is to streamline the processes and standardize business applications. Unfortunately, many big organizations use different applications and ERP systems for different areas and regions. They typically shy away from customization and may also integrate SaaS to avoid the same.
However, they fail to realize that the better approach is to standardize and focus on few platforms and then facilitate customization within the platforms. Remember, the key mantra isn't about having five CRM platforms for your business, but to have one that is standardized and customized to meet unique needs across different areas.
Monitor your Business and Outcomes Effectively:
One of the key factors contributing to lowering BPO outsourcing cost is to monitor your business closely and measure the outcomes. Moreover, it is important to prioritize the outcomes not only on the basis of major projects, but also individually. Make your project team and the manager accountable for outcomes. When your team is responsible for the outcomes of a project, it tends to improve productivity and efficiency, thus, improving the deliverables. Therefore, to minimize outsourcing cost, it is first important to monitor your business and measure the outcomes, and then take effective decision pertaining to improving the results.
Align Performance Tracking Metrics and Improve Business Communication:
All major organizations use specific metrics to track business or employee performance and communicate with individual business units. World-class enterprises even formalize the efforts involved in performance tracking and business communication. However, simply maintaining metrics for tracking business isn't enough. It is important to align the metrics and review it regularly. At the same time, it is necessary to formalize the communication process, clearly specifying messages, stakeholders, methods and frequency of contact, and accountability. Reviewing performance tracking metrics and formalizing communication is an effective way of lowering your cost for BPO outsourcing.
Integrate End-to-End Business Processes:
The key to lowering outsourcing cost is to prioritize between applications that help in integrating end-to-end business processes. It is important to develop seamless integration between end-to-end business processes and thus, focus on areas that need most attention. Integrating applications also help in improving productivity, streamlining processes, and minimize costs.
About the Author:
Ritesh Sanghani
is a Director at Hi-Tech BPO for the past 10+ years. Ritesh has worked with several international clients and has executed BPO projects of varying scales and complexities.