Document Management Systems is A Blessing for Small and Medium-Sized Businesses
Posted by Ritesh Sanghani | Posted on: November 25th, 2014
A smooth flow of information within the organization plays a vital role – It can make or break a company's reputation and brand value. And with an excellent document management system; this seemingly difficult task can be easily accomplished – conveniently.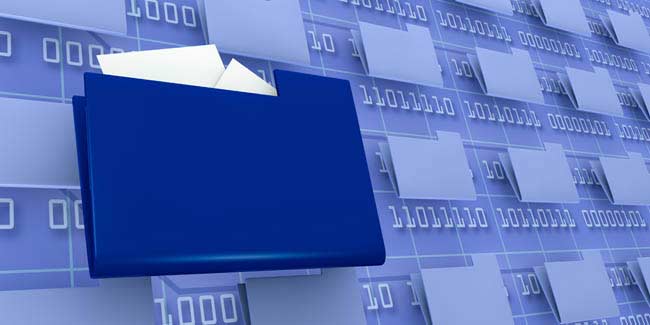 A well-documented piece of information helps in preserving official records of an organization as well as keeping people involved; on the top of any latest developments within the company.
This being a crucial process, eventually ensures obstacle-free business operations.
Since, it enhances business operations, Document storage and imaging becomes all the more important for small and medium-size businesses (SMBs). However, successful document management does portray greater challenges. This task involves a set of dedicated tools, experience and skills. And it becomes almost impossible for a start-up or medium scale company to afford such a team to efficiently handle this task.
But, then there is always a silver lining in the cloud – there are numerous alternatives which these SMB can adopt.
The Document has a Life Cycle
Record its cycle from Birth to Death. There is a notion that to effectively manage a document, you need to file them in a cabinet or any virtual equivalent of the same. In fact, if you are thinking to converse to electronic means that too is a sophisticated and extremely demanding process. The documents should be perfectly organized and pigeon-holed.
Moreover, have a Metadata
It is the information about which document contains what data — and it is crucial to collect, classify and maintain. In addition to these, remember that documents too have a very distant life cycle. This life cycle follows the steps from its creation to final cataloging, maintenance and operational storage. Some preserved documents are referred on a regular basis, while others are kept only for occasional purposes or just because saving them is made compulsory by law or regulatory compliance.
And then finally, when the usefulness or required life cycle of the documents comes to an end – better to dispose it of in the most secure manner, all the while documenting the disposal process.
Keeping the unwanted or expired documents will just waste the resources, efforts and storage space. More importantly, such documents can prove to be harmful – Like in an event of litigation; any old or expired documents can get exposed. Also, an even a seemingly harmless old email can result into a grave misunderstanding or unfair insinuation.
A small and medium-size business can definitely take help from a professional; however, like large enterprises, they necessarily do not need to build an in-house team, since, it can add costs and distract the staff from their main tasks.
Managing records isn't some of rocket science or nuclear science, where you need to be an extra intelligent human. It is an art; a skill, which if mastered can make the document management hassle-free and ensure a smooth information channel within the organization.
This eventually gets you on the top!
About the Author:
Ritesh Sanghani
is a Director at Hi-Tech BPO for the past 10+ years. Ritesh has worked with several international clients and has executed BPO projects of varying scales and complexities.