Data, The New Crude Oil
Posted by Ritesh Sanghani | Posted on: February 4th, 2016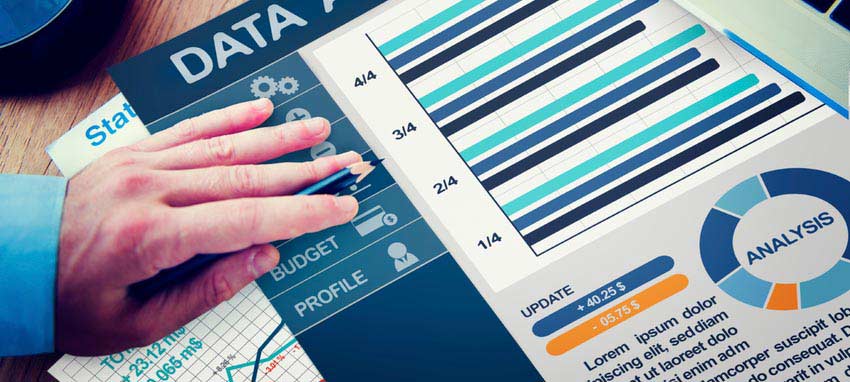 "Data is the new oil. We need to find it, extract it, refine it, distribute it and monetize it." – Davis Buckingham
Data is often compared to crude oil – Valuable and worth millions of dollar, but practically useless, if left unprocessed.
Just an oil field drilling out tons of crude oil, businesses nowadays, capture massive amount of (raw) data on daily basis. However, most of this data simply gets trapped within silos, which is quite unfortunate. Inadequate and inept data processing solutions, often makes it difficult for the entrepreneur to capitalize data. And hence, most of them miss out several crucial opportunities to leverage their business.
Oil when drilled is nothing, but a black slimy substance, it is practically useless. Similarly, information that is captured is normally random and thus it is incoherent rendering it unusable. Just the way crude oil is refined to create valuable entities like gasoline, natural gas and other by-products, data also needs extensive processing.
Processed data in form of easily consumable graphs and dashboards enables the policy-makers to understand crucial market trends to achieve better insights and make well-informed decisions.
Processed data on board, what all business can do with it?
Processed data is nothing short of a goldmine!
When equipped with reliable and verifiable data, organizations can identify newer market opportunities, conveniently. They can leverage this knowledge to further chalk out effective business strategies and gain a competitive edge.
This is not the end. When companies have relevant information and actionable insights on hand, the business leaders can make well-informed decisions, even in the time of crisis.  Moreover, leveraging latest corporate data, enterprises can augment their sales, improve productivity and enhance customer satisfaction.
Further, business processes get automated and thus, it can be effectively placed into the workflow, depending on individual data components.
High quality data – why it is important?
Needless to say, when companies are equipped with good-quality data, they can easily unlock valuable insights. This can be further used to leverage business and make it more profitable.  In fact, in a report by Experian, corporations stated the top advantages that they avail by maintaining data quality.
Augmented Efficiency (63%)
Improved Customer Satisfaction (53%)
Well-informed decision making capabilities (51%)
Cost Savings (45%)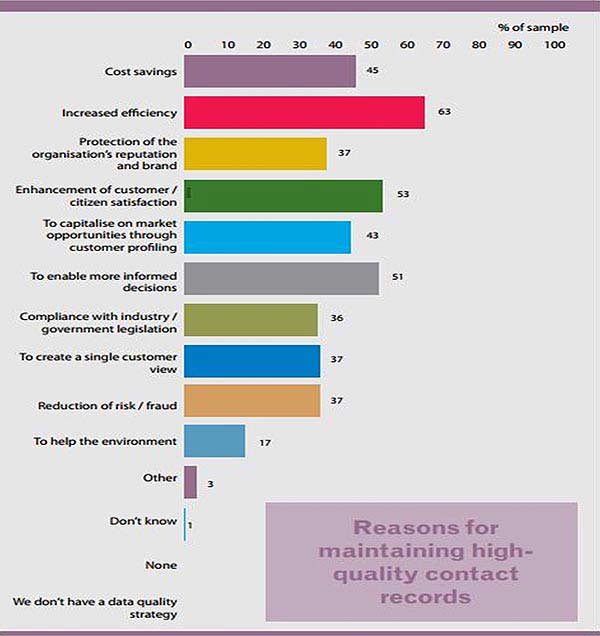 However, when riddled with bad (largely unprocessed) data, a business gets vulnerable to numerous dire consequences and security threats. Redundant or outdated information gives a blurry picture resulting into wrong move by the decision-makers.  On an average, the data decays at the rate of 2 percent per month. In fact, according to an estimation by research firm, SiriusDecisions, an average company has up to 25% of bad data within their most critical systems.
Some of the most common data inaccuracy problems include:
Incomplete or missing data (55%)
Non-operational information (45%)
Redundant data (43%)
Get rid of unprocessed and bad data to tap that data goldmine.
Crude oil needs, when goes to refinery, it gets rid of all the impurities and gets converted into valuable entities. Similarly, data processing solutions transform raw information into business intelligence which helps you to further leverage business growth. Several professional data processing experts convert the random information into easily consumable format, ultimately empowering you with smarter decision-making capabilities.
About the Author:
Ritesh Sanghani
is a Director at Hi-Tech BPO for the past 10+ years. Ritesh has worked with several international clients and has executed BPO projects of varying scales and complexities.