Data Driven Right Time Marketing will Change the Way Your Business Acquires and Collaborates
Posted by Ritesh Sanghani | Posted on: April 26th, 2016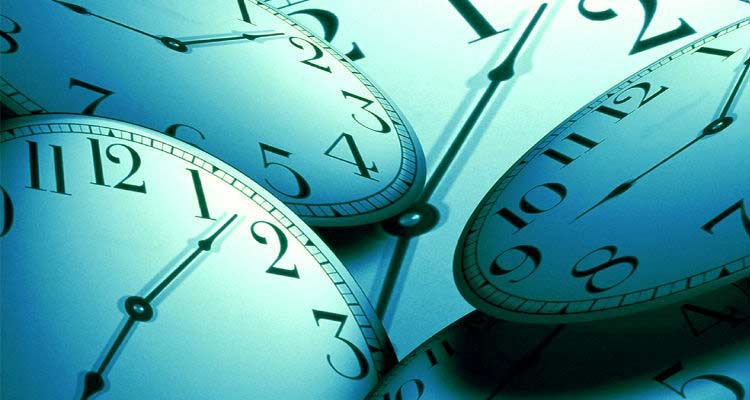 Increased numbers of "multi-channel empowered consumers" are creating lot of buzz around corporate data. Apparently, this has culminated into a strong belief among the marketers that real-time and instantaneous collaboration with their consumers will put an end to all their marketing woes. There is indeed, no second thought about the usefulness and importance of real-time marketing, however; there has been a subtle transition from a completely real-time school of thought to that of right-time marketing.
In a recent survey, with 3000 thought leaders from all segments of the advertising, marketing, media and technology industries across 17 global markets, demonstrated marketers' dedication to data-driven marketing:
80% of respondents in the survey were of the opinion that data was crucial for ongoing marketing activities.
57.1% termed data to be an "essential" element to all their marketing efforts.
90% respondents firmly believe that data is getting more important for effective marketing.
76.7% believed that "data processing increased "substantially".
77.4% survey respondents said they had complete confidence in data-driven marketing approach.
68.5% survey participants cited the main focus of data-driven marketing activities as "Targeting offers, messages, as well as creative content".
52.7% cited demand to deliver relevant communications to become more 'customer-centric' as factors that compel them to make an investment in data-driven marketing.
63.2% of participants confirmed that their spending on data-driven marketing and advertising grew over the last years.
7.5% expected it to go high next year
Right-Time Marketing and its FOUR PILLARS
Right-time marketing is emerging as one the sophisticated ways to boost up customer acquisition and retention. Besides, it even ensures seamless customer experience and lifts up the revenues by learning more about consumer's characteristics, channel choices and pointers picked up from the internal market purchase. Right-time marketing rests on a strong foundation of powerful customer data and grabbing the massive opportunity which the marketing data presents.
4 R's for Right Time Marketing
Right time marketing offers you with a set of both, offline and online information; empowering you to establish a real-time connection with your modern-day consumers. While, conventional marketing mainly talks about the P's – Product, Place, Price, and Promotion, right-time marketing has evolved gradually. It has embraced the 4 R's – Right Person, Right Moment, Right Channel and Right Answer.
Right Person: Identify right audience by combining internal customer and prospect data along with the information collected from other sources like demography and firmographic enhancement and digital data.
Right Moment: Consumers, today, are continuously bombarded with various (and often irrelevant) marketing messages and advertisements. It is important to cut through the clutter and serve the relevant messages at a perfect moment.
Right Channel: Once right audience has been identified, marketers need to take up a multi-channel approach to reach out to the targeted consumers. Since consumers move from device to device and utilize at least 8 channels for various researches and making purchases, marketers need to work towards providing a seamless consumer experience, whenever it is time to interact.
Right Answer: By incorporating right data across various channels to learn about consumer's behaviors in the moment, enterprises can inadvertently "Right Answer" to meet rising customer expectations.
If a campaign targets the right person, via right channel, and at perfect moment, every customer interactions turns into an opportunity to increase customer loyalty, alleviate churn, and leverage revenues.
Data Forms a Strong Foundation of Right Time Marketing
With continuous flow of bigger, quicker and complex data, marketing solutions too, have evolved completely. We have come a long way from merely being "copy and paste" and evolved into more dynamic and complex profiles. As consumers are increasingly moving over to different online channels for not just shopping but even researching and socializing, traditional offline ways of marketing are not enough.
Data processing solutions are customized, integrating both offline and online data, to deliver real-time information at the prefect time of opportunity. It is revolutionizing the ways to mine and manage today's enormous data ecosystem and get hold of the right data for informed decision making. The significance of data to drive all the attributes of marketing has become so intense that a large number of marketers strongly agree that data is at the core of any successful marketing strategies.
Right time marketing is all set to bring a fresh wave of innovation and change the way businesses acquire and collaborate with their consumers. The evidence is loud and clear. The borders don't matter, but data does.
About the Author:
Ritesh Sanghani
is a Director at Hi-Tech BPO for the past 10+ years. Ritesh has worked with several international clients and has executed BPO projects of varying scales and complexities.